General Motors unveils new auto insurance offering timeline | Insurance Business America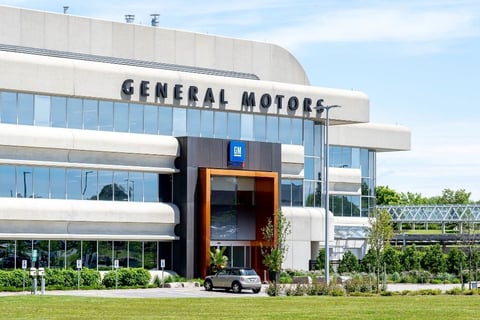 General Motors (GM) is making the move to debut its performance-based auto insurance offering sometime during the first quarter of 2022, an executive has confirmed.
According to Andrew Rose, president of GM's insurance subsidiary OnStar Insurance and GM vice president of global innovation, OnStar has asked for regulatory approval for its insurance offering in Arizona, Illinois and Michigan.
"We hope to follow that with a dozen, two dozen and hopefully more states," Rose told Reuters in an interview.
OnStar Insurance was created in 2020 to facilitate GM's entry into the auto insurance market. Along with the new brand, GM also established OnStar Insurance Services, to serve as the exclusive insurance agency for its own offering.
Read more: General Motors launches into auto insurance
Meant to be sold as a complement to the telematics and connected car services of OnStar, GM and OnStar's insurance is underwritten by member companies of American Family Mutual Insurance Company.
Reuters reported that GM's policy currently does not factor in the use of driver-assistance systems, which can automate certain driving tasks. Rose told the news agency, however, that GM will eventually utilize sensor data from its "Super Cruise" system – which involves technologies such as an in-cabin camera that tracks drivers' eye and head movements – in rate-setting for future versions of the policy.
"I'm very excited about what we have in the market and its ability for us to show benefit to the insurance equation," he commented.
While performance and behavior-based auto insurance is not a new concept, insurers have utilized either mobile apps or a data recorder that has to be plugged into the vehicle to record data. Rose explained that GM will instead collect vehicle data directly from onboard systems, which he says provides more reliable and consistent information.
GM has stated that it aims to hit $6 billion in insurance revenue by 2030.