Global 100 brands ranking released – and just 3 are insurers | Insurance Business America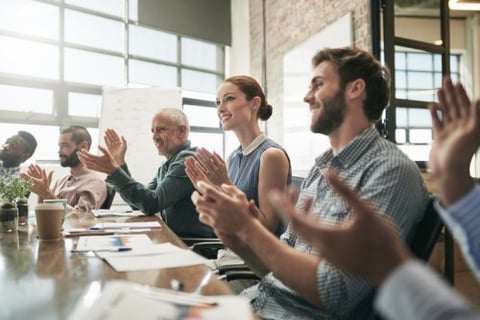 A global brand ranking has made for poor reading for the insurance industry with just three insurers making the top 100.
The 2017 BrandZ Top Global Brands report, published by WPP and Kantar Millward Brown, rated Chinese firm Ping An as the most valuable insurance brand, coming in at 61 on the list with an estimated brand value of US$17.2bn.
China Life took 78th (US$13.9bn) in the ranking whilst AIA were ranked 97th (US$11.6bn) in the report which measures brand equity based on interviews with more than three million consumers globally, as well as analysis of financial and business performance.
Search and compare insurance product listings for Multinational Companies from specialty market providers here
In an insurance specific top 10,
State Farm
(US$9.2bn) and
Allianz
(US$6.3bn) rounded out the top five whilst global firms
AXA
and
Zurich
were also listed.
"The value of the Asian brands increased 676 percent over 10 years, while the US and European brand value declined 27 percent and 38 percent, respectively," the report noted.
Challenges and opportunities for insurance brands remain on the horizon as demographic changes, societal trends and geopolitical uncertainty continue to impact the industry.
Overall, insurance brands declined by 1% in value, as "the connection between customer and brand remained relatively weak", due to digitisation and the commoditisation of the insurance sector.
"Businesses and individuals face many new threats, life events, and disruptions that are creating new opportunities for insurance brands to consider," Victoria Sakal, senior consultant at Kantar Vermeer, said.
Sakal said that cyber remains a key area of growth as do changes to the sharing economy which have seen more small businesses require innovative cover.
"Insurance brands should also consider peer-to-peer insurance and on-demand options —rather than buying an annual policy, consumers are looking for ways to buy insurance on an as-needed basis or for a specific occasion," Sakal continued.
Brokers and insurers alike should look to provide more than risk transfer options. The report highlights as one example the use of telematics as a way to boost driver behaviours.
As insurance firms position themselves into the lives of their customers as more than just a grudge purchase, brand value and trust will rise.
The report also noted that millennials starting families "presented the greatest opportunity" for insurance firms.
Insurers and brokers should consider how their current value proposition can best be communicated with these younger generations, the report advises, as well as becoming more positive in their outreach.
Google were named as the most valuable brand in the world at US$245bn, followed by Apple (US$234bn) and Microsoft (US$143bn).


Related stories:
The best companies aren't the biggest, according to Insure.com
The world's most valuable insurance brand revealed