Governor signs insurance bad faith statute for auto insurers | Insurance Business America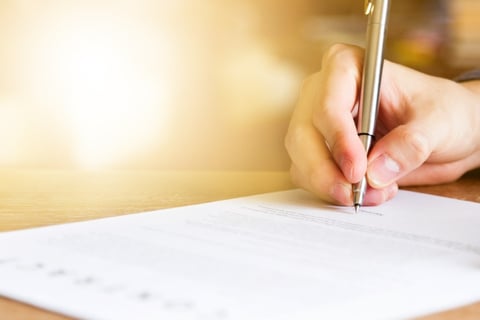 New Jersey Governor Phil Murphy, who has been sworn in for a second term, has signed into law some legislation to allow policyholders to sue their auto insurers for as much as three times the applicable coverage amount.
SB 1559, also known as the New Jersey Insurance Fair Conduct Act (IFCA), will allow injured parties to file lawsuits against their insurer for "an unreasonable delay or unreasonable denial" of an insurance claim. It also allows policyholders to sue their insurer if they believe the company violated the New Jersey Unfair Claims Settlement Practices Act (UCSPA), which governs "unfair methods of competition and unfair and deceptive acts or practices in the business of insurance."
Prior to the bill, the state previously required multiple violations before any legal enforcement would be allowed. Also under previous rules, it was the responsibility of the Commissioner of Banking and Insurance to file the lawsuits, not the policyholders.
Policyholders who can prove a violation of the ICFA are entitled to recover actual damages, including trial verdicts and up to three times the applicable coverage – on top of pre-and post-judgment interest, litigation costs, and attorney's fees.
A blog post on the website of law firm Troutman Pepper said that New Jersey joins other states such as Pennsylvania that have established statutory bad faith regimes for policyholders, enabling them to sue insurers. The legal firm has noted that while the IFCA looks to punish "unreasonable" conduct by insurers, it does not elaborate on which specific types of conduct are unreasonable. Troutman Pepper also raised questions over certain specifics – or lack thereof – of the law, such as how much time amounts to an "unreasonable delay," or what is an "unreasonable denial of a claim for benefits" when the facts of the law are unsettled.
"Despite being little more than a blurry roadmap, the IFCA provides insureds with a new avenue of recourse against their carriers and exposes auto insurance companies and their employees in New Jersey to high-stakes litigation," Troutman Pepper concluded in its blog post. "Given the many uncertainties about what the law means and how it will be interpreted, insurers may want to consider reviewing their good faith claims handling practices for objective reasonableness and consistency with the New Jersey UCSPA."