Grim picture for January 1 property reinsurance renewals | Insurance Business America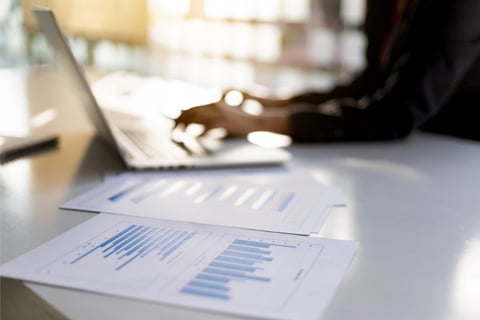 Property reinsurance renewals at mid-year 2022 "experienced significantly tighter conditions" than the renewals at January 1, according to Guy Carpenter.
The Guy Carpenter US Property Catastrophe Rate on Line Index – a proprietary index of rate-on-line movements on brokered excess of loss placements – increased by nearly 15% year-on-year in the July 1 renewals.
"One of the factors impacting the degree of movement in price was tightening supply," said Lara Mowery, global head of distribution, Guy Carpenter. "[at mid-year 2021], abundant capacity to foster an overall environment of stability for property renewals. This, however, has not been the case as we moved further into 2022.
"Elevated catastrophe losses, which revealed in poor underwriting results, combined with the current inflationary environment have created a surge in demand for limit in 2022. Concurrently, several reinsurers have decreased their deployed capacity, or at minimum, reduced their appetite for growth, especially for loss impacted geographies. These factors created a supply-demand imbalance at mid-year."
Read next: Florida ratings agency consultation – a "waste of the taxpayer's money"?
The US supply of excess catastrophe capacity dropped to the lowest levels since 2006, when the market took a hit from hurricanes Katrina, Rita, and Wilma. While that market was driven by hurricane shock-loss, Mowery pointed out that today's challenging marketplace is "experiencing pressures that are pervasive throughout virtually every geography and peril".
One driver of the current and near-future market dynamics is economic inflation. Mowery commented: "When considering the impacts of inflation on property renewals, every region experiencing inflation, which is most of them, will see one of the broadest shifts the market has ever experienced in a single year.
"Rising valuations on the underlying policies will increase the exposure to loss within existing property reinsurance structures, absent of any other growth impacts. This means that for a reinsurer to renew their existing business, they must plan for this fundamental shift in exposure, and be prepared to absorb additional expected loss across their portfolio."
Mowery said she also expects to see increased demand as cedents evaluate inflation and increasing values relative to their own risk tolerances. While reinsurers, historically, have been able to accommodate small single-digit increases in demand, Mowery predicts the 2023 ask of property reinsurers "will be multiples" of what they've dealt with in the past. This comes at a time when several reinsurers have publicly pulled back from providing catastrophe capacity.
Read more: US insurers have minimal exposure to ILS and cat bond market – report
Despite this somewhat grim picture for the January 1, 2023, renewals, Mowery said Guy Carpenter is "confident the industry will come together to provide solutions" – a positive prediction based on market feedback after the July 1 renewals.
"There are a number of reinsurers planning for growth in their property portfolios - some of it significant," she said. "Driving this momentum is the reality that the market is shifting based on evidence we've seen at mid-year. As market adjustments continue recognizing current conditions, we would say that now is the time to lean into the market - and many are doing just that.
"Reinsurers' ability to drive their growth plans forward requires validating that future portfolios will be profitable. And this does mean continued focus on coverage and price adequacy. Modified product offerings will be a factor as more-exposed lower layers and aggregates come under pressure. It may be more beneficial for a cedent wanting expanded limits to shift the amount of capital-intensive bottom-end capacity to gain more coverage overall."