High profile name allegedly a "co-conspirator" in State Farm fraud scheme | Insurance Business America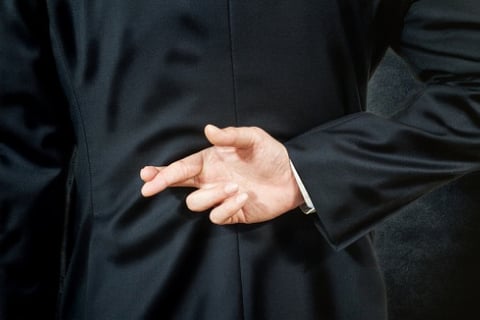 Evidence presented in a civil lawsuit in Michigan suggests that a high-profile personal injury lawyer might be at the center of an alleged insurance fraud scheme.
US Magistrate Judge Anthony Patti came to the conclusion that lawyer Mike Morse – famous for his firm's commercials on local television and large billboard ads – was the "unnamed co-conspirator" who was central to a fraud scheme alleged by State Farm Mutual Automobile Insurance.
State Farm filed a civil lawsuit several years ago, claiming there was a fraud ring that was using the limited-liability company Accident Information Bureau to solicit patients for rehabilitation centers – which would make fraudulent injury claims – and clients for a certain personal injury lawyer.
The case was investigated by federal agents as part of a widespread criminal probe into Detroit police officers accepting bribes in exchange for giving unauthorized accident reports to Morse's law firm. The investigation eventually led to charges against at least four people – one of whom is a college friend of Morse, Jayson Rosett.
Last week, Patti ordered Morse – who is not a party in the State Farm lawsuit – to produce evidence as part of a subpoena, The Detroit News reported.
"It can also reasonably be inferred from this evidence that Morse is at the very center of this scheme ...." the magistrate judge wrote in his opinion. "He does appear to be, for all intents and purposes on these pleadings and on this record, the epitome of the 'unnamed co-conspirator.'"
Last year, Allstate Insurance also filed a lawsuit against several doctors and health centers, alleging Rosett and his father conspired with police personnel to obtain unofficial accident reports to solicit clients for Morse's firm.