High profile socialite found guilty of $13 million insurance fraud | Insurance Business America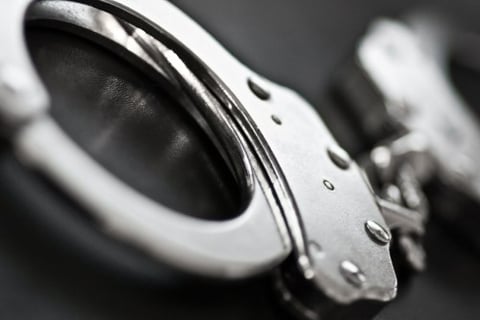 A Buckingham, PA socialite – known for throwing extravagant fundraising parties – faces up to 60 years in prison for filing almost $13 million in false insurance claims.
Claire Risoldi, 71, was convicted on six charges earlier this week, Bucks County Courier Times reported. The Chester County jury found that she had cheated her insurer AIG out of $2.75 million by fraudulently filing claims on drapes and alternative living expenses, and another $10 million for a false claim on a separate jewelry policy.
Risoldi's lawyer, Jack McMahon, defended his client by insisting that she did not lie about her claims that her jewelry was stolen following a fire.
"The time is always right to do what is right," McMahon said in his closing argument in the three-week trial, quoting the late Rev. Dr. Martin Luther King Jr.
The attorney also quoted the late Gambino crime family boss Gotti in his statement, arguing that the government was using "smoke and mirrors" to conceal the truth of the case.
"I never lie, because I don't fear anyone. You only lie when you're afraid."
Despite the lawyer's rhetoric, the 12-man jury chose to convict Risoldi, who was first charged in 2014 with attempting to defraud AIG out of $20 million, on six out of nine charges.
Pennsylvania senior deputy attorney general Linda Montag maintained that Risoldi and her family schemed to defraud insurers after three fire incidents since 2009 at the family estate in New Hope.
Risoldi had insured $10 million worth of jewelry, which she claimed had been purchased prior to 1965 and given to her by her late husband. She later claimed that it was all stolen after a fire. The Philadelphia Inquirer reported that, to this date, none of the jewelry has been recovered.
According to court statements, AIG had bought the policy on Risoldi's jewelry before the 2013 fire. McMahon insists that around this time, AIG had even received a $128,000 check from Risoldi to pay for the coverage. The defense lawyer argued that the insurer's acceptance of the payment meant that it was comfortable with covering $10 million worth of jewelry, and that it should not have contested her eventual claim.
Montag, however, countered by saying that the Risoldis were continually filing claims on items they had already claimed on in the past. Prosecutors also alleged that Risoldi and her family forged appraisal documents in their insurance claims; the forged documents included numerous misspellings of the word "jewelry."