Honda recalls more than one million vehicles in North America with defective airbags | Insurance Business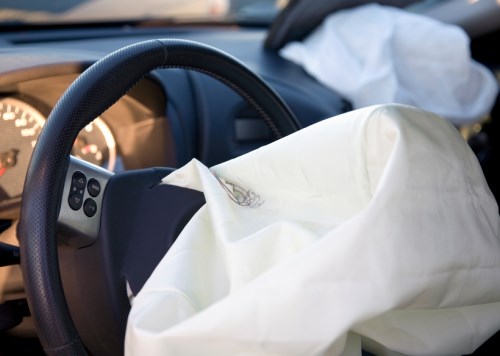 Japanese automotive manufacturer Honda Motor will recall 1.2 million Honda and Acura vehicles in North America to replace their defective airbags.
Honda is recalling cars from model years as old as 2001 and as recent as 2016 due to faulty Takata airbags on the driver's side of the vehicles, CBC News reported.
Specifically, the models being recalled include the 2001-2007 and 2009 Honda Accord, the 2001-2005 Honda Civic, the 2002-2007 and 2010-2011 Honda CR-V, the 2003-2011 Honda Element, the 2007 Honda Fit, the 2002-2004 Honda Odyssey, the 2003-2008 Honda Pilot, and the 2006-2014 Honda Ridgeline.
Acura models affected by the recall include the 2003 Acura 3.2CL, the 2013-2016 Acura ILX, the 2003-2006 Acura MDX, the 2002-2003 Acura 3.2TL, the 2004-2006 and 2009-2014 Acura TL, the 2007-2016 Acura RDX, and the 2010-2013 Acura ZDX.
Over 290 injuries around the world have been linked to the Takata's defective inflators, which could potentially explode and throw shrapnel at passengers. An investigation found that, due to manufacturing issues, Takata's Mexico plant introduced excessive moisture into the inflator during assembly.
Reuters reported that Honda became aware of the airbag issue after a Honda Odyssey crash in which the front airbag suddenly deployed and injured the driver's arm.