House passes TRIA extension with contentious provisions | Insurance Business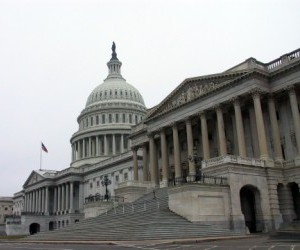 The US House of Representatives passed legislation extending the terrorism risk insurance program through 2020 today, ignoring Senate Democrats' threats that it would not act on the bill after Republicans added several unrelated provisions relating to the 2010 Dodd-Frank Act.
The legislation would renew the Terrorism Risk Insurance Act for six years, doubling the damage threshold for the federal backstop program to $200 million. It also includes provisions that would establish a national board for producer licensing, commonly known in the industry as NARAB.
The bill passed in an overwhelming majority, 417-7, with all seven opposition votes cast by Republicans.
However, passage in the Senate is less certain. Sen. Chuck Schumer yesterday suggested the Senate would not act on this version of TRIA renewal as it contains changes from House Financial Services Committee Chairman Jeb Hensarling that update portions of the Dodd-Frank Act, which Democrats find problematic.
The White House also says it "strongly opposes" the Dodd-Frank reforms, though it has not threatened a veto.
Members of the insurance industry greeted the House passage with enthusiasm, despite preference for a Senate version of renewal that would have imposed fewer changes to the program and its trigger.
"Today's vote in the House affirms that there is significant Congressional support for a long-term reauthorization," said Leigh Ann Pusey, president and CEO of the American Insurance Association. "The legislation's changes to TRIA, which are consistent with the House-Senate compromise, will further increase the private sector's 'skin in the game' while providing policyholders and businesses the certainty they need to help grow our nation's economy.
"We urge the Senate to pass the six-year TRIA bill compromise before Congress adjourns."