How brokers can take on Airbnb risks | Insurance Business America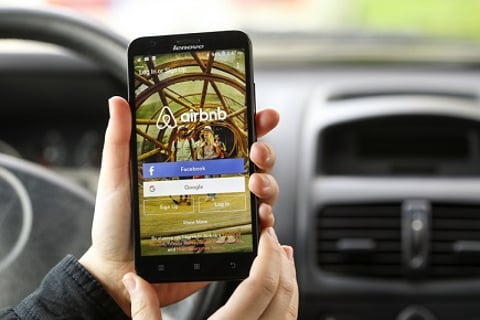 On any given day, the news cycle usually has a story or two featuring the transgressions that an Airbnb renter has committed on an unfortunate rental home.
The chances of a property getting trashed or its contents getting damaged increase when the renters are only there for a few days and if the property sees a high turnover in renters, like many homes listed on Airbnb and other short-term rental sites.
Indeed news stories about damages to rental homes aren't likely to disappear any time soon. In 2016, Airbnb became the second-largest lodging company worldwide by number of rooms or listings, according to Statista. It was only beat out by Marriott International.
Brokers need to make customers aware of the risks they face when they list their homes as rental properties, and help them update their policies so that additional risks are covered.
"This isn't a situation where they're taking a risk because the insurance industry doesn't have coverage available for them. It's all there," said Bill Gatewood, corporate vice president and director of personal insurance at Burns & Wilcox. "There's a lack of awareness – probably on the part of a lot of people – that they don't realize they need to get additional coverage as they're renting their property."
Even if an owner is there at the same time as the renter and assumes they can protect their home from destruction, all those exposures still exist, explained Gatewood.
These risks include damage that a renter causes to a property, to someone else's property while they're staying at the home, and any injuries that occur to the tenants while they're renting.
Gatewood advises that clients are made aware that they're essentially opening a business in their homes.
"As they would with any other business they would open up in their house, they should sit down with their insurance agent and broker, and just say, here's what we're planning to do," said Gatewood. As soon as someone is paying to rent out a home, the owner becomes a landlord, though many consumers might not think of it in that way.
Whether they're renting their cottage out for a few weeks in the summer, or a few nights during the Super Bowl, the insurance agent should have all the details and see what kind of coverage the customer already has under their homeowners' policy.
Insurers have been good at adapting to the popularity of short-term rentals, said Gatewood.
"It has come quite a long way in a very short period of time over the last couple of years," he explained. It could get to the point that homeowners' policies simply include short-term rental coverage, but supplemental coverage being offered to owners of these properties is the more likely scenario.
"Just like you would buy additional coverage for jewelry in your home or water back-up coverage, you would buy short-term rental coverage as an option for your home," said Gatewood. "Insurance companies are starting to write forms and have language in place for that."
Related stories: