How can independent agents help clients amid economic uncertainty? | Insurance Business America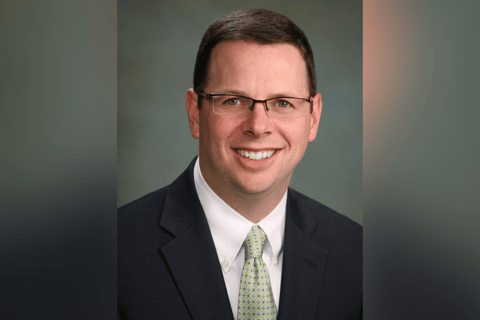 Amid an uncertain economic climate, independent agents have a unique opportunity to shine. Insurance isn't the most exciting topic even in the best of times, but with inflation rising and recession looming, consumers will be eager to protect themselves financially.
"Any sort of economic uncertainty is unnerving to business owners and agencies alike," said Mike Becker (pictured), CEO of PIA National, one of the largest national trade organizations serving independent agents in the US. "At the same time, this is an opportunity for agents to showcase the strongest part of their value proposition, which is the communication and education of consumers on their insurance."
The key for agencies to survive, and even thrive, in economic uncertainty is customer retention. Bolstering client relationships by taking initiative, leaning into the "trusted advisor" role, and leveraging technology are just some of the ways independent agents can recession-proof their business.
"While successful agency owners experience the challenges of inflation and economic uncertainty themselves, they're taking the time to increase their outreach to their insureds and educate [customers] on their risks," said Becker.
Having more than 15 years of insurance industry experience, Becker shared some practical tips for independent agents to weather this challenging period and grow their business during a downturn.
How can independent agents help clients amid economic uncertainty?
1. Increasing communication
For Becker, this is a time to communicate more, not less, with clients. Many consumers are facing premium increases, and with the cost of everything going up, they'll be looking to save money. It's crucial for agents to guide their clients through a hard market so they don't end up reducing coverage that might negatively impact them in the long term.
"In the past, insurance agents might communicate with their clients once or twice a year. But they're finding now that increased communication is a stronger approach in times of economic uncertainty," said Becker.
In many cases, that means reaching out individually to insureds to hear their concerns and proactively attend to their needs. Sending quotes to a customer with a renewal approaching or asking business owners if they want to meet to discuss changes to their policies – these actions go a long way to show agents are looking out for customers' needs.
However, agents should also look at bumping up their mass communications. Sending agency newsletters or infographics explaining inflation and its impact on insurance to clients can be helpful.
"What agents say, and the way they say it, matters," Becker also pointed out. "Using these communication channels to educate is an opportunity to demonstrate the importance of independent agents in helping customers navigate this volatile economic environment."
2. Lean into technology
Implementing tools to quote and bind insurance policies, manage claims, and automate processes can free up agents to focus on delivering the best customer experience.
Technology can also help agents communicate and reach more customers effectively so agents can grow their business. "There are tools out there that can identify who might be underinsured and what opportunities there are to protect those segments further," Becker said.
"Some CRMs [customer relationship management programs] also offer solutions to stay in front of clients, such as creating e-newsletters that can sent to a targeted group."
Simplifying insurance for customers will also be strategy for retention. Agents can leverage technology to turn complicated insurance forms into more user-friendly digital forms that are easier for consumers to answer.
"It's about using the tools available to improve the customer experience. When there's increased communication and a need to explain complicated topics, be it the volatile economic environment or their insurance policies, agents should seize any opportunity to ease complexities for customers," Becker told Insurance Business.
3. Continue to upskill and network
Agencies need to look for the right tools to create efficient workflows and stay on top of customers' expectations. But juggling new technologies with the daily demands of being an independent agent can be challenging. Becker encouraged agencies to utilize resources in their community to ensure they remain on track to success.
"The insurance industry is robust when it comes to sharing resources and helping each other out, be it the carriers you're appointed with, or organizations for agents like PIA," Becker said. "There's an abundance of information that's designed to help the independent agents succeed, increase their stake in the market, and meet the demands of today's customers."