How retail agents can ride out the tough property insurance marketplace | Insurance Business America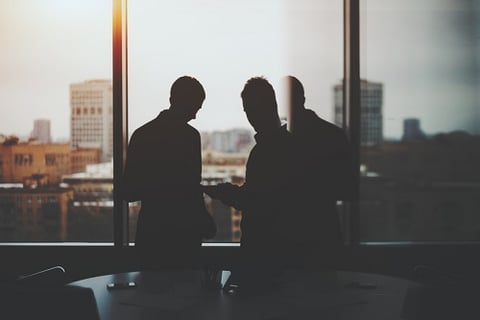 It's no secret that the standard property insurance market is going through a tough cycle after natural catastrophes and extreme weather events have resulted in dramatic spikes of property insurance rates, both in personal and commercial lines, across the United States. At the same time, the excess and surplus (E&S) property market isn't getting any relief as increased submission volume means underwriters can be more selective and larger loss limits are looking increasingly less attractive.
"I definitely see a tightening of the market," said Teri Colburn, VP and broker at Breckenridge Insurance Services. "It's a hardening of the property market that we haven't seen in a long time."
Within this environment, some risks are more difficult to place than others, such as companies in sectors like lumber, logging, and heavier plastics manufacturing, as well as businesses based in certain regions of the United States that have been more exposed to CAT-related losses.
"The habitational and general E&S market is seeing uptick in rates in certain regions of the country because of the natural disasters experienced. Examples are the wildfires in California and hail or tornados in Dallas-Fort Worth," said Colburn.
In the tougher classes of business, fire and explosions are also leading to catastrophic losses.
"Insurance markets are pulling back if not completely avoiding certain classes – we see more of a struggle finding placements for some of the heavier, tougher E&S placements," added Colburn. "The amount of available markets that want to entertain those placements is becoming much smaller."
The state of the property insurance market has in turn put a lot of pressure on insurance agents – especially those that have come into the business in recent years and have yet to see a hard property market – as well as their commercial clients, who might need to change their mindset for the lean times ahead.
"It's been a while since we've really seen rate taken on property. It's been more of a buyers' market, so to speak, and insureds have been able to [say], 'I'm not paying that' and they've been able to go out and find cheaper pricing," explained Colburn. "Now, they're having to re-educate themselves a bit about coverages and the fact that it's not going to be as inexpensive as it once was."
However, retail agents can make it easier for themselves to navigate this hard market, with a few tips from the Breckenridge broker. For one, she recommends that agents build relationships with wholesale brokers, instead of using a spray-and-pray approach by sending out submissions to multiple brokers.
"Getting to know their brokers is pretty much the best thing that they could do to know what they have available for options, and whether or not they're going to be able to get help. Most brokers are going to be honest with you and tell you when they can't help you, if they're really not strong in that field, and that maybe you should try another broker. But when you send a submission to four brokers because you're hoping for the best terms out there, all we're doing is stepping on each other's toes," said Colburn. "Working with a wholesale broker can help you on the tougher risks and save you time, but you have to get to know your wholesale broker. You have to commit to a relationship to them and not just consider them a submission box."
Reading up on the property market and E&S world through articles (like this one) is another important piece of the puzzle as agents look for the best insurance solutions for their clients.
"When agents I work with are struggling to explain what is currently taking place in the property field to their clients, I'll offer to discuss recent industry results, market conditions, and trends with their insureds or can provide relevant articles," said Colburn.
As for Breckenridge, the wholesale brokerage is smaller and more individualized, which can work to retail agents' advantage.
"We're not a large company and while we are growing, we definitely try to be more attentive to our agents," said Colburn.