How this insurance agent's sons got him 20,000 calls for his birthday | Insurance Business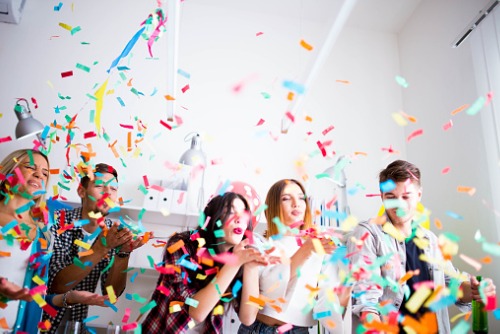 An innocent birthday prank played on a 61-year old insurance agent went out of control after the man received about 20,000 telephone calls and thousands of texts from well-wishers all around the globe.
The agent, Chris Ferry of Linwood, NJ, was receiving calls from far-flung places such as Africa, Germany, and the Philippines after his sons paid for a billboard ad inviting passersby to greet their dad a "Happy Birthday."
"WISH MY DAD HAPPY BIRTHDAY," the Black Horse Pike highway read. "Love, Your Sons." The sign also displayed Ferry's phone number.
Ferry's sons – Michael, 28, and Christopher, 30 – were known to play pranks on their father during his birthday, but even they could not foresee how big it would become.
The two deliberated about what to get their father for his 62nd birthday, when the older brother had an idea to advertise the event on a huge billboard. They only expected some friends, relatives and a few locals to drop their father a call to greet him.
Christopher took a selfie with the billboard and shared it on Facebook. The post became viral not too long after that, with over 200 shares. Then the prank took on a life of its own, circulating major social media hubs such as Reddit where it drew even more global attention.
Ferry was soon flooded with texts and calls from random internet strangers.
"He's actually handled it really well, but last night he was a bit overwhelmed," Michael Ferry told The New York Times. "He deleted about 3,000 texts, which took him about an hour and a half to do, and then got about 2,500 within 15 minutes when more news stories aired across the country."
The sons, who currently run a drug abuse clinic in Boca Raton, FL, said that the billboard would remain until April 06.
Meanwhile, Ferry has stopped taking calls to the number on the billboard; his family said that he has since ordered a new phone line.