How to be at the top of your game as an insurance advisor | Insurance Business America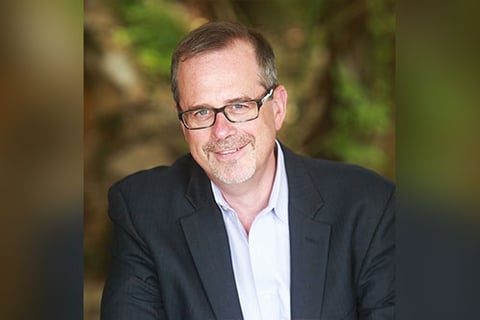 In times of crisis, like the one we're currently in, insurance agents and brokers can step up to the plate and hit a homerun for their clients, in turn cementing the success of their businesses for the long-term. On July 21, Insurance Connect Texas, a virtual event hosted by Insurance Business America, will bring together business advisors, sales experts and top brokers to discuss how insurance professionals can take their business and supercharge it with a step by step plan focused on growth.
One of the experts speaking on the keynote panel at the event has years of experience running insurance programs for commercial clients and during this time has worked hand in hand with some great brokers and agents. He says that several key qualities set great professionals apart from the rest.
"We'll start with the basics – they need to show up, which means they have to return phone calls and when they return the phone calls, they have to do the best efforts to know the answer to a question," said Mitchell Davis (pictured), managing member and senior consultant at MB Davis Group and a speaker during the keynote panel, "Supercharging your business," at Insurance Connect Texas. "The best brokers – no matter how successful they are and how much money they're making – they get back to us immediately, whether it's through an email or whether it's returning a phone call."
Great brokers and agents also know their stuff and if they don't know the answer to a question, they're prepared to find it through research and discussions with other experts. Davis points to a claim he's currently working on involving water damage at a commercial property, where accumulated rainwater on the roof drained into the building. The question is then whether the interior damage would be covered under the policy.
"This stuff is complicated, and three people could look at the same situation and come up with three different opinions as to whether or not it's covered," he explained. "It might not be covered depending on how the insurance company views whether there was exterior damage that led to the loss. So, know your stuff and don't just assume that it's going to be covered and don't just assume that it's not going to be covered. Be prepared to do the research, and talk to me and my staff about question marks."
Another key quality of the great brokers and agents that Davis has worked with is that they have the capacity to be able to deliver the insurance company that they say they're going to be able to deliver.
"If I go to Broker A and they say that they want to go to a particular insurance company and represent my client, then that broker better be able to get the same kind of response out of that company that I would expect out of that broker," said Davis. "Have a real relationship with the insurance company that you're working with so that when it comes time to actually engage them in a question, that you actually have a pulse that you can work with on the other side, or when we run into an inevitable problem you can engage with someone to be able to resolve the problem."
Davis will dive deeper into the qualities of top agents and brokers at the keynote panel during Insurance Connect Texas, but he also wants insurance professionals to know how important their work is to individuals and businesses.
"I believe in the overall mission of what the insurance business is and what it accomplishes. If you have, as a person, any inclination to want to try to do good, to try to help out people who are in trouble, there are very few mechanisms that are as satisfying and as effective as insurance," he told Insurance Business.
Being on the top of your game and delivering on this mission is critically important right now as businesses make their way through the pandemic, and all the various risks and challenges that have arisen in the past few months as a result of the current crisis.
"If the broker wants to think in terms of being a risk manager, of being able to bring some intelligent insights to their clients, the broker needs to think about the specifics of their clients with regard to this particular hazard of coronavirus," said Davis. "Dig into the specifics of the particular client that you have and understand to the best that you can the exposures that the client has."
To learn more about how to supercharge your insurance agency business and to sign up for Insurance Connect Texas, hosted on July 21, click here.