How to combat the 'bullwhip effect' | Insurance Business America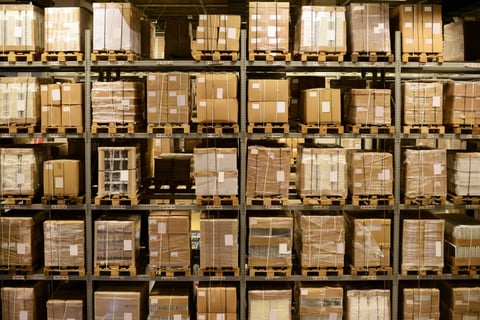 Remember when we were bulk buying toilet rolls and other simple items as the COVID-19 pandemic sprang into life? It may seem a long time ago now, but supply chains across various industries are continuing to deal with the consequences of mass hoarding materials.
Where this impacts the insurance industry is that brokers are unable to accurately assess the size of a client's inventory as bulk-buying supplies has become the new normal. Clients are going to multiple suppliers and placing the same order four to five times because the unpredictability of the market has left them scared.
This trend has curated false demand in the supply chain marketplace. There is fast growth, sharp downturn, then a little bubble at the end for the snap which is known as the 'bullwhip effect'.
Read more: Insurance implications of the supply chain crisis
Nick Kohlhof, account executive of property and casualty (P&C) at Holmes Murphy, spoke to Insurance Business about how supply chain volatility is leading to gaps in clients' coverage.
For example, a client could be on the latter half a delivery schedule with an eight month wait time, then suddenly, they could get a call the next day as the companies at the top of the list drop off as they fulfilled their orders somewhere else.
"All of a sudden you have very unpredictable and inaccurate wait times," he said.
"Contractors and manufacturers don't have any shortage of demand for their business. The problem is getting the materials you need to do your job. This has caused a big rush on hoarding materials. People are buying as much as they can, as fast as they can, so they can take on new jobs and make money.
"From an insurance perspective, it's not unusual for us to be the last to know when something changes within a business. So, each year we go through a statement of values and evaluate how much insurance is needed for the amount of stock and inventory a client has. We're happy to make adjustments, but if we don't know about the change and there's a loss or catastrophic event, that's where an uncovered claim will pop up."
Clients who suddenly have double the amount of inventory in their warehouse than six months prior and fail to report changes on the front end, may still expect full coverage in the event of a loss, which is why brokers should be engaging in periodic conversations to make sure their coverage is comprehensive enough.
The 'bullwhip effect' has also forced many businesses to pivot what they produce, which amplifies the importance of brokers paying attention to the changes clients are making. There are a few different areas within insurance policies than can be hit hard by these pivots, the number one being property coverage, according to Kohlhof.
Read next: Fragility in the just-in-time supply chain
"We're finding that brokers need to be better communicators and check in with clients more often because they may have purchased or leased new warehouse spaces, have more uses at any given location, have new supplier relationships, or have gone down the road of new product lines," he said.
"There has always been a push to diversify the approach to risk management and take a step back to consider how to deal with any given situation from inventory to backup suppliers," he noted. "We're now seeing brokers engage in creating more comprehensive business continuity plans."