Hub International head on mastering the art of the career pivot | Insurance Business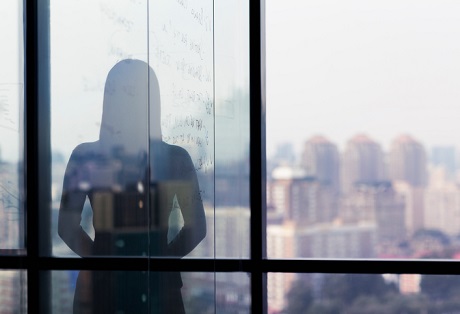 A career-180 is not without its challenges, but the rewards of setting out on a path that's aligned with your long-term goals make the journey worthwhile. The art of the pivot can be tricky to master, so learn from those who have made significant career strides, like Keti Mehta, chief strategy officer and senior vice president at Hub International, who spent a decade in human capital before deciding she wanted to contribute more directly to the topline revenue growth of the business.
"Having been in support roles for over 10 years, I then pivoted to becoming an integral part of growing the company," said Mehta, a speaker at Women in Insurance New York, which is also coming to Chicago, Houston, and Los Angeles in the fall. "Instead of solely being in a support role for the business, I knew I wanted to help drive key decisions. I could see the growth opportunities, but, being on the support side, I was limited in my contributions to help take the company there."
In Mehta's role, gaining business knowledge about all aspects of the company would become critical to helping move the needle. This would include driving new business growth, expanding geographical footprints, and forming strategic alliances to propel the business to that next level. Her recommendation to other women leaders in insurance is to develop an avid interest in sales, operations, and talent optimization. Sometimes that means taking a hardline look at how their own organization is conditioned to grow and finding that sweet spot to channel new opportunities and open strategic 'collaborationships'.
"I've always had a deep appreciation for knowledge acquisition and education," explained Mehta, and part of that education involved understanding all the specialty practices at Hub. "I did that by learning from high potential leaders that were taking their career to that next level and being more entrepreneurial." Through these mentors, she built up a strong knowledge base as well as a list of contacts that showed her how she could think about approaching growth opportunities.
Changing your own mindset is an important step in mastering the pivot. You can't be closeminded, underlined Mehta, because you could miss opportunities to connect what you're doing to the large-scale objectives.
"It's a lot easier to think tunnel vision," said the chief strategy officer. "I think it's about broadening the lens and realizing that it's about finding the connection points between different lines of businesses that will galvanize cross-pollination."
Conventional constructs can sometimes stand in the way of a woman in insurance wanting to advance her career.
"We must continually strive as women to invite and include ourselves, and show up to be counted," said Mehta. "For example, if there's a golfing networking event and you don't golf, go anyway. I sometimes think we position ourselves out of the opportunity by not showing up to play the game."
Instead, Mehta recommends women change those traditional values from within. When her male bosses had bourbon and cigar nights, the now-chief strategy officer didn't RSVP 'no' – she came to the event and brought her own champagne.
"It's about consistently knocking on the door," she explained. "There's always a way in – whether you do it through a door, window, or roof."
Keti Mehta will be giving a keynote about the art of the pivot at Women in Insurance New York on September 17. For more details and to register, click here.
Related stories:
How to make a smart career move in insurance
The golf course isn't the only place to network in insurance anymore