Hyperion Insurance Group reveals results and declares broker focus | Insurance Business America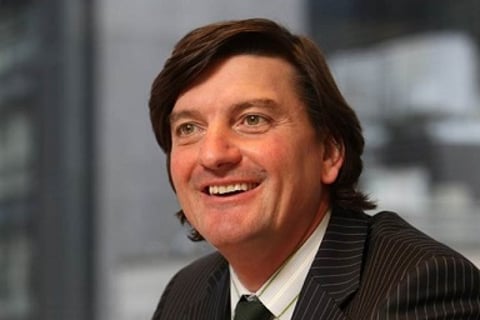 "Our remit is to make the life of the broker simpler."
Those were the words of David Howden, CEO of Hyperion Insurance Group – the name behind DUAL, Howden, RKH Specialty and RKH Reinsurance Brokers – as it today announced a revenue leap by 16% to stand at £620 million (around $790 million) for the year ending September 30, 2018. Its adjusted consolidated EBITDA stood at £181 million (around $230 million) – an increase of 19%, while its individual businesses all enjoyed growth – DUAL moving from £100 million in revenue in FY2017 to £109 million (around $138.9 million) in FY2018; Howden increasing from £212 million to £282 million (around $359 million); and RKH seeing an increase from £223 million to £229 million (around $291 million).
"It's our business model that's behind the success – and brokers are a massive part of that," he explained in a phone interview with Insurance Business. "Fundamentally the business was built on the back of partnerships – that's what our strength is. DUAL underwrites with over 5,000 brokers around the world. Brokers are key to that – it doesn't do any direct business.
"RKH is a specialty business but a phenomenal amount is acting for third party brokers. Meanwhile, 23% of our retail business comes from North America even though we don't have a retail broker there. So, partnerships drive our business."
Focusing in on the individual aspects of its business, Howden explained to Insurance Business that DUAL had enjoyed growth on the back of a restructure and solid expansion in an underwriting capacity. Richard Clapham now holds the role of DUAL CEO with David Ibeson its chairman.
"DUAL has undergone a three-year restructure in which we've invested heavily in technology and new management," he said. "Over the last three years we've built a highly efficient business.
"Now Richard [Clapham] and his team are going to drive the business forward. The key metrics are underwriting results and achieving a combined operating ratio that is market leading. A lot of MGAs are just starting up, but we have stable relationships in place with long-term growth."
Retail broker Howden, meanwhile, saw its surge driven by a combination of acquisitions and organic growth with David Howden explaining that acquisitions are still on the agenda, telling Insurance Business that the firm is "open for business with companies that want to join up." It also saw a new CEO during the year in the form of Jose Manuel Gonzalez, with Howden himself stepping back into focusing on leading the group at large.
"If you look at the focus of Howden you see a business that's grown phenomenally," he added. "We are looking to build Howden into the largest non-US insurance broker in the world."
Meanwhile, RKH, the largest producer of direct premium to Lloyd's, enjoyed growth in a number of areas but particularly in its reinsurance business. During the year Andy Bragoli was appointed CEO, while Paul Redgate took the role of deputy chairman. Going forward it is set to focus on "product specialism and expertise," according to Howden.
Focusing on the individual regions in which Hyperion operates, Howden explained that Asia-Pac is a "key focus", with DUAL enjoying "phenomenal success" in the area.
"Our MGA in Australia is now just short of AU$200 million GWP," he said. "It's been the quality of the product and the digitalization of the business that's driven that - making it really easy for brokers to deal with them. We also enjoyed 15% organic growth in Singapore last year."
The UK also saw GWP grow to just short of £300 million for DUAL; while its commitment to Canada has been boosted by the large investment from Caisse de depot et placement du Quebec (CDPQ); and the US continues to be driven by RKH and DUAL coupled with the establishment of the Howden One network.
Another key area for the firm during the year was the formation of the Hyperion X division to develop the areas of analytics, digital platforms and data – something Howden was keen to point out would offer benefits to brokers rather than compete against them.
"It's not competition," he said, "it helps them to do their business better. We all have day jobs – we need to be able to implement things like operational efficiency. You can't do that if you're working 100% of your time on the business. Hyperion X is there to help drive how we embrace these operational efficiencies and technologies."