Hyundai, Kia recall more than 600,000 vehicles over fire risk | Insurance Business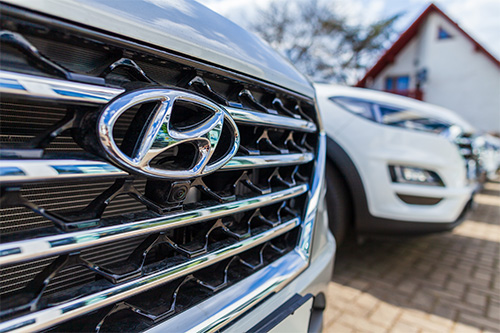 Auto manufacturers Hyundai and Kia are recalling a total of over 600,000 vehicles for a brake fluid risk that could lead to fire – and the recall affects some 50,000 SUVs in Canada.
In total, the automakers are recalling 643,575 vehicles in the US and Canada. According to the US National Highway Traffic Safety Administration (NHTSA), the recalled cars have a "suspected supplier quality deviation issue," wherein brake fluid may leak internally inside the affected cars' Hydraulic Electronic Control Unit (HECU). Over time, the accumulated fluid leak can result in an electrical short, causing an engine compartment fire, the agency warned.
A Hyundai spokesperson told Automotive News that the company is recalling 52,000 Hyundai Santa Fe Sport crossovers from the 2013-15 model years in Canada.
In the US, 283,803 Kia Optima sedans from the 2013-15 model years, 156,567 Kia Sorento crossovers from 2014-15 and 151,205 Hyundai Santa Fe Sport crossovers – also from the 2013-15 model years – are being recalled.
According to the NHTSA, there have been no known crashes or injuries related to the brake fluid issue.
Kia will start notifying dealers on October 12 and 15 of the recalls. Car owners whose vehicles are affected can send their automobiles back to the dealership, where technicians will inspect the control unit for any leaks, then replace the damaged parts as needed. Hyundai's notification for dealers begins on October 23.