I got ninety-nine problems but insurance ain't one | Insurance Business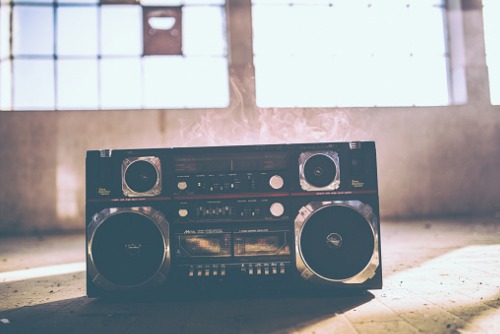 Despite being two of the highest-grossing music genres in North America, hip-hop and rap artists still struggle to find small venues willing to host their shows. There are many theories as to why that's the case. Some hosts say 'no' through fear of violence, others reject the messages relayed through hip-hop and rap lyrics, and many would love to get these artists 'in da club' but can't because they struggle to find adequate and reasonably priced insurance coverage.
"Hip-hop and rap concerts can be particularly challenging in the special events insurance space," said DeWayne Parker, underwriter - commercial department at Anderson & Murison, Inc. "Unfortunately, there's a cultural aura around the music itself that sometimes gives it a bit of a bad tag, which makes some insurance carriers reluctant to provide coverage.
"The challenges don't just exist with hip-hop and rap concerts; it's rock and roll concerts as well. Any event where you've got the potential for crowd surfing, the possibility of injuries, and there's alcohol involved – all kinds of things could go wrong with a concert like that. That's why carriers are approaching this risk saying: 'OK, we need to know exactly what's going on. We need to know all of the security measures around this event, and we need a clear and exact picture of the risks involved.' Only then will some markets be comfortable enough to offer coverage."
Read next: Why no insurance company would go near Fyre Fest
Anderson & Murison is a privately-owned independent insurance wholesaler that has been delivering solutions for unique, hard-to-place and specialty insurance needs since its inception in 1965. The firm's special events team has a wide risk appetite and is willing to underwrite pretty much anything, from cookie-cutter risks like weddings and high school reunions to complex, hard-to-place risks like hip-hop concerts, events featuring high-profile celebrities or sports figures, and cannabis-themed parties.
For Anderson & Murison, a hip-hop or a rap concert might have ninety-nine problems but insurance ain't one. Why is that? Because the company "encourages its underwriters to underwrite," explained Parker.
"If there's a tough risk, or something that's not cookie-cutter or plain vanilla, our underwriters will dig in a little deeper. They will ask more questions and paint a bigger picture for the carriers in order to find a way to transfer that risk," he told Insurance Business. "There's almost always a way to figure it out. We can't say yes to risks all the time, but we definitely say yes more often than not.
"We do have insurance options when it comes to hip-hop concerts. It's just a matter of digging a little deeper, painting a better picture, and making sure the risk fits the parameters that our markets want to see. They might want to see some specific security measures or additional risk management procedures, but if we check those things off the list, then the markets will absolutely consider it."
Read more: Music festivals have 'virtually every exposure imaginable'
Risk management best practices for hip-hop or rap concerts are the same as they would be for any special event. Organizers will need to consider where the concert is being held, whether it's indoors or outdoors and how the space is cordoned off. They will need to assess entry and exit points, implement an effective searching process upon entry, and they need proper crowd control procedures.
"They should also hire a reputable third-party security company," Parker added. "They need to check that company's history and make sure it has adequate insurance coverage that not only covers them but also names the event organizer as an additional insured. Also, their insurance coverage needs to at least match the limits of the event organizer's insurance coverage."