If you want to better yourself through education, it's all about making time | Insurance Business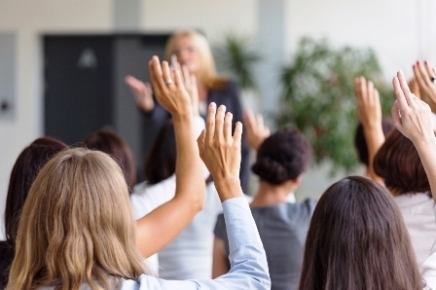 Continuous education is a way to enhance your career, differentiate yourself from your peers, and earn promotions. It shouldn't just be a box to tick for employees – it should be seen and used as a way to get ahead.
But you need to make time to make it happen. You can't stretch out the minutes in the day, so how do you fit in work and study into your lifestyle?
Celebrate excellence in insurance. Nominate a worthy colleague for the Insurance Business Awards!
Martin Frappolli, senior director of knowledge resources at
The Institutes
, has some tips on how to squeeze the most out of your day.
"A little bit of learning on the job can change the way you approach your current position and open new doors to grow your career. More knowledge and skills often leads to more responsibilities and engaging work—which in turn often leads to more promotions and opportunities," Frappolli said.
"Given how many educational opportunities exist in the insurance world and how many passionate, motivated individuals work in our industry, lifelong learning is an imperative.
"It's the best way to stay competitive and relevant. And equally, if not more importantly, it's the best way to stay engaged and enthusiastic about all that a career in the insurance industry has to offer."
But committing to lifelong learning takes considerable time and sacrifice. And, of course, time is something of a premium for a busy broker. Frappolli said "the biggest barrier to continuing your education is finding the time".
Luckily, then, he has some suggestions for creating time for both work and study.
"Everyone wastes time throughout the day, from browsing the web at work to a conversation about the latest Game of Thrones episode that goes on a little too long," he said. "That lost time isn't even always something we can control. For example, Americans spend an average of 42 hours a year stuck in traffic.
"[But] we all have chunks of time throughout the day between purposeful activities, from commuting and waiting in line to cooking and watching commercials. You may be stuck in a car or a waiting room, but that doesn't mean you can't be learning. Download a podcast or a recent webinar … [or] read a few articles on a new insurance industry trend."
For personal learning, and bite-sized training modules, that may suffice. But for insurance and risk management designations – like earning your CPCU, you're still going to need to utilize your time better.
So where is that extra time coming from? After all, there are only so many hours in the week.
How do you get a little extra out of any given day? You can wake up earlier each day and commit that time to study. That works. Frappolli suggests going down this route just once – for example, decide you're going to wake at 5am every morning and stick to that as your new regime.
But Frappolli also suggests requesting education time from your employer. Some employers will offer study time – but others who don't, formally, may still be open to the idea of providing support.
"Just because your organization doesn't offer those motivations doesn't mean it won't provide support if you ask for it," he said. "Just make sure you spell out the benefits to your organization in your pitch [for study time]."
In the long run, there needs to be sacrifice. But with the right motivation, planning, and time-management, it's doable. And, in the long-run, lifelong learning should help you progress your career.
Related stories:
Six reasons continuing education makes you better
AXA offers 125,000 staff access to university courses online