IGI enjoys profit hike in 2020 | Insurance Business America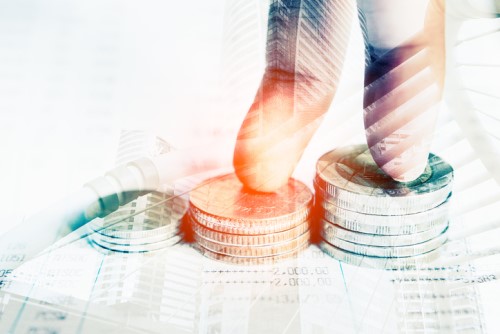 International General Insurance Holdings (IGI) has published its financial results for the fourth quarter and full year 2020, with across-the-board increases in gross written premiums (GWP) and profits. This marks a successful first year as a publicly traded company on the Nasdaq Capital Market, following its merger with Tiberius Acquisition Corporation in March 2020.
IGI's GWP grew by 45.3% in the fourth quarter to $129.5 million, while for the full year, it grew 33.8% from $349.2 million in 2019 to $467.3 million in 2020. Net profit for the fourth quarter 2020 was $10.9 million – more than double that of the prior year quarter at $4.3 million. Full-year profits also grew from $23.6 million in 2019 to $31.6 million in 2020.
The combined ratio for the fourth quarter 2020 was 96.8%, compared to 101.0% for the same quarter in 2019. The combined ratio for the full year 2020 improved 4.8 points to 89.3% compared to 94.1% for 2019. According to IGI, the improvement was primarily due to the benefit of increased pricing per unit of exposure.
IGI's long-tail segment (D&O, professional indemnity, financial institutions, surety, marine liability, general third-party liability, etc.) accounted for 43% of its GWP for 2020, with a net underwriting result of $23.5 million for 2020, up $7.1 million from the previous year.
The short-tail segment (energy, property, aviation, marine cargo, etc.) made up 53% of the company's GWP. The net underwriting result for this segment improved to $44.4 million for the full year 2020, compared to $35.4 million in the full year 2019.
The reinsurance segment, which contributed 4% of GWP last year, saw a huge improvement in its net underwriting result, with $9.5 million for the full year 2020, compared to $0.2 million for the full year 2019.
"2020 has been a successful year for IGI on many levels," said Wasef Jabssheh, IGI chairman and CEO. "Our strong financial performance, achieved during a year of significant distraction and disruption as well as during our first year as a public company trading in the US, clearly demonstrates the agility, discipline and focus of our teams and our ability to execute and deliver on our strategy.
"We broadened our footprint by entering new territories and lines of business and increased our market share, with gross premiums up more than 33% in 2020 compared to 2019, while maintaining underwriting profitability at a combined ratio below 90%. We expect to continue on this path in 2021, although likely at a more measured pace, and with the same careful approach to risk selection and portfolio balance."