"I'm a geek at heart!" | Insurance Business America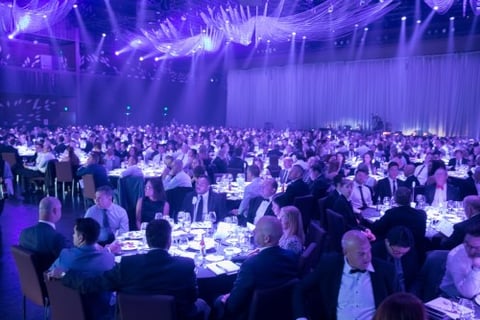 by Chris Davies

The inaugural Insurance Business America Awards are fast approaching. We caught up with a selection of finalists and asked them to tell their stories.

Today, it's the turn of Laird Rixford, President of ITC which has been nominated for the IBA Magazine Readers' Choice Award for Best Digital Service Provider.

Insurance Business: Tell the world about yourself! What's your ultra-quick biography?

Laird Rixford: As a geek at heart, I started at ITC in 1996 as the network guy. However, an entrepreneurial spirit and a desire to help companies grow, led me to start my own business consulting insurance agencies and banks on their technology and marketing needs. In 1998, I sold my company to ITC allowing me to continue what I love to do … helping agencies and carriers grow through the use of technology and marketing.

Celebrate excellence in insurance. Join us at the Insurance Business Awards in Chicago.

IB: What have been the highs and lows of your journey through the industry?

LR: The persistent low throughout my past 20 years has been seeing agents' futures cast as uncertain due to new technologies and other industry disruptions. That is also where the highs begin for me as agents are a resilient and adaptive breed. Seeing their willingness to adopt my first love, technology, in their quest to not only compete but grow in the ever-changing landscape gives me hope. Another high that I'm proud of is having a customer of ours embrace technology and marketing to turn their struggling agency around into a leader in their community and across their region.

IB: What do you define as success – and how did you get it?

LR: Growth. It is not a strategy but a result. This applies as equally to ITC as it does to our customers. Seeing our customers use ITC's products to successfully grow not only the number of sold policies but also to perpetuate their agency now and into the future. We've achieved this success through putting our customers first. We do this though comprehensive support of our agents. This support goes beyond basic product support and continues through to thought leadership through blogs, webinars and speaking to agents informing them of the latest changes in the industry and how to successfully navigate them.

IB: What does your IBA finalist status mean to you?

LR: As we have been nominated by Insurance Business readers as best digital service provider, it affirms that ITC is succeeding in our goal to help agents thrive through the use of technology. Seeing agents recognize that together, they and ITC are working together to drive an industry forward gives me an overwhelming sense of pride in what we have achieved together. This award is just as much about ITC as it is our agents.

IB: How great does it feel to be part of the insurance community?

LR: Community is a great word for it. We at ITC feel like we are a part of something bigger. I get up every morning and marvel at everything that is possible with the friendships that I have developed throughout the years. The friendship and relationships we have built at ITC give me the confidence to overcome any obstacle whether it be related to ITC or the future of the insurance industry. Delivering technology solutions to the insurance industry has been my home since I was 19 years old. I expect it to be a lifetime experience that is only half completed.

IB: What are your celebration plans if you win big on the night?

LR: I love Chicago. The opportunities are endless. As the show is in late November, the Magnificent Mile will be illuminated with millions of lights, giving the night possibilities of shopping, food, and fun. Beyond that I am a huge deep-dish pizza fan. It will be a whirlwind tour of The Art of Pizza, Giordano's and of course Pequod's.