IMCA recognizes rising stars with awards | Insurance Business America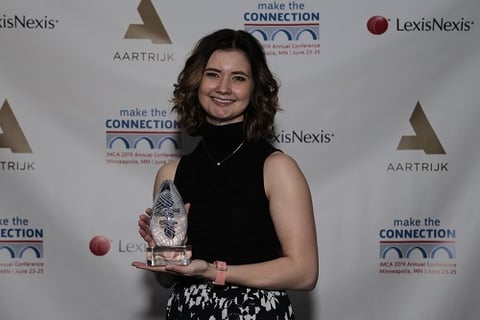 The Insurance Marketing & Communications Association (IMCA) recently held an event at which the organization recognized top talent in the insurance marketing and communications space.
IMCA handed out two awards – the inaugural IMCA Icon Award and IMCA Rising Star Award – during its 61st Annual Conference & Showcase Awards in Minneapolis, MN.
The Icon Award recognizes a marketer or communicator who has shown "extraordinary leadership and exemplary achievement" in the insurance industry. For this year, the Icon Award went to Michael Z. Stahl, HealthMarkets EVP of direct to consumer & chief marketing officer. Joining HealthMarkets in 2013, Stahl was instrumental in the marketing efforts that led to the company's rebranding, integration of multi-channel experiences, and growth of the company's portfolio to over 200 insurance companies.
The Rising Star Award is awarded to those who – despite having joined the insurance industry sometime during the past five years – have made considerable contributions to their organizations in a short time. Three honorees were named this year: Hailey Willett (pictured), a marketing specialist with Frankenmuth Insurance; Megan Bell, who serves as marketing manager at Falvey Insurance Group; and Ashley Heline, a marketing program manager with Argo Group. Insurance Business America was a proud sponsor of the Rising Star Award.
"This group of honorees for IMCA's top individual recognition awards is an impressive representation of the talent in the insurance marketing and communications field, and an example of why the Insurance Marketing & Communications Association exists to serve them," commented IMCA board chair and vice-president of Marketing for Risk Placement Services Inc. Emily Hathcoat.
Hathcoat added that the insurance industry is the cornerstone of the greater financial services market; IMCA is looking forward to more professionals elevating the industry further with their achievements and contributions.