Independents lag behind in critical areas of tech adoption: Report | Insurance Business America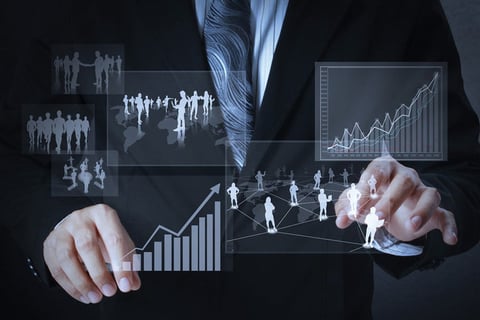 Progress toward digital transformation among independent agencies has never been greater, yet the sector is still failing to take advantage of critical technologies others in the financial services industry have embraced, a new report from
Applied Systems
reveals.
The good news is that most agencies are excelling in at least some areas, most prominently in internal automation. The software developer's inaugural "Applied Digital Agency Report" reported that 98% of 1,000 agency respondents use an agency management system, and 75% said they have visibility across all departments, including property/casualty, benefits and sales.
Similarly high rates of agencies are using the cloud to host their agency management systems. Sixty percent of agents said they leverage cloud technology, resulting in 16% higher revenue per employee as compared to agencies that do not use the cloud.
And while there is definite room for improvement in insurer connectivity through download technology, rates are improving significantly. Today, 94% of agencies use at least one type of download processing technology, according to the 2015 ACT Agency Universe Study. While personal lines continue to dominate the download landscape, a recent IVANS study records a 63% growth in claims download transactions since 2013 and a 576% increase in
ACORD
eDocs and ACORD messages transactions.
Things are markedly less impressive in technology adoption that allows for client self-service.
Despite critical trends suggesting today's consumer prefers to interact with financial services companies on their own time and in their own way, only 38% of agencies surveyed offer eSignature functionality and even fewer (25%) use a client self-service portal. Just 17% provide clients with a mobile app.
Perhaps most troubling of all, just 45% of agencies surveyed by Applied Systems have adopted technology allowing staff to access their management system outside of the office using a mobile device.
This is a critical oversight when 64% of American adults own a smartphone and use it to transact business online – particularly as agencies face increased competition from tech-based startups offering alternative distribution choices.
And there are real results to be found. Data from Applied suggests agencies using self-service applications have 9% higher revenue per employee than those that don't.
It's possible the numbers belie a positive shift in attitude among agencies, however, said Michael Howe, senior vice president over product management with Applied Systems.
"Eighteen to 24 months ago, there was much more resistance to the idea of providing service in a non-personal way, but now I think we've gotten people over the hump and the difference in attitude toward self-service is night and day," Howe told
Insurance Business America
. "We're just in the early stages of adoption – in seven to eight years, I think we'll see 90% of agencies investing in self-service technology."
While Howe believes agencies will remain resilient in the digital revolution, he does foresee trouble for companies that continue to shun new technological development.
"You will always need someone to help you make smart choices in the complicated world of insurance, so the core value proposition offered by agencies will continue to exist," he said. "If agencies don't adapt and evolve with time, though, customers will go somewhere else and these startup could absolutely be a threat."
Overall, the "Applied Digital Agency Report" found a national digital technology adoption rate among independent agencies of 42% based on five core competencies: agency management system capabilities, business intelligence, insurer download adoption, cloud software and mobility.
Agencies in Montana, New Mexico and Nebraska ranked highest with more than 60% adoption, while Rhode Island agencies bring up the rear with 26% adoption.
Related stories:
Insurance agents at risk of losing key customer base, tech startup founder says

IVANS unveils new products, services, enhancements during industry event