Insurance adjuster accused of trying to hire hitman to kill prosecutor | Insurance Business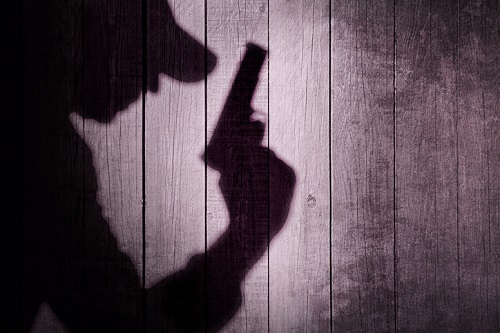 A Florida insurance adjuster awaiting trial for his alleged part in a massive insurance scam has been accused of trying to hire a hitman to kill the prosecutor and the star witness in his case.
Authorities say that while in jail recently, Jorge Espinoza, 62, conspired with a fellow inmate to hire a professional killer. After the inmate told prosecutors, an undercover investigation folded, so the accusations won't result in new charges.
However, the Miami-Dade State Attorney's Office is asking a judge to keep Espinoza in prison until his trial, according to a Miami Herald report.
"While the defendant's plan with the (informant) has now been exposed, there is no custody-release restriction that this court could possibly impose that would prevent the defendant from contacting any other hitman to carry out his plan," Assistant State Attorney Helen Page Schwartz said in a motion to the court.
Espinoza was arrested in 2014, along with more than 50 other people, when a sweeping investigation found that a fraud ring had scammed insurance companies out of more than $7 million by intentionally setting fires and causing floods in homes, the Herald reported.
Espinoza owned Nationwide Adjusters. Prosecutors said that he worked with recruiters across the state to find homeowners willing to allow him to set fires or flood their homes for insurance money. He had been out on bail awaiting trial, but he was jailed last month for repeatedly failing to appear at hearings.
While in jail, Espinoza ran into a police informant with whom he was acquainted, according to the Herald. Not realizing the man was an informant, Espinoza allegedly asked him whether he could arrange a meeting with a supposed hitman known only as "Lazaro." Espinoza allegedly wanted his case's prosecutor, Laura Uriarte, "taken care of."
"The defendant told the (informant) that the state attorney had been nasty and wouldn't let it go," prosecutors said in a motion to the court.
A few days later, Espinoza was released. An undercover police detective, posing as a contract killer, later called him to try to set up a deal, but the man who answered the phone allegedly blew off the cop's offer, the Herald reported.
But when Espinoza was arrested again early this month on new charges that he was stealing electricity to power his home, he ran into the informant again and allegedly said his son had answered the phone and blew off the hitman. He allegedly told the informant that he still wanted to hire a hitman, and that he'd set aside $18,000 for that purpose, according to the Herald.
Espinoza's defense attorney, Juan Gonzalez, said that there was no truth to the accusations.
"There is no evidence and there are no charges," Gonzalez told the Herald. "The whole thing seems to be B.S. based on the word of a jailhouse snitch."

Related stories:
PA man convicted of murder in insurance scam
Former broker convicted of felony insurance fraud