Insurance agency CEO on "a dangerously naïve statement" | Insurance Business America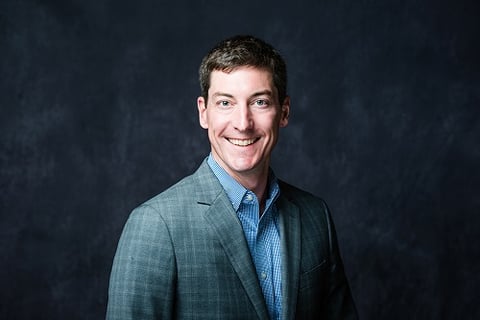 One challenge that everybody in the insurance industry is grappling with is how to update and improve the customer experience. Yes, it's a cliché term. And it's certainly an overused term. But that doesn't make it any less of an industry priority, according to Andrew Appel (pictured), president and CEO at Gregory & Appel, an Indianapolis-based independent insurance agency.
"This is an industry where we're selling intellectual capital," he said. "We all have access to more or less the same products. How we put those products together does require a certain skillset that not everybody has, but, generally speaking, we're all selling the same thing. That's where the customer experience comes into play."
Read next: Brown & Riding chairman on 'standing out from the crowd'
Advances in technology have driven some of the most significant changes in customer preferences over the past decade. All of a sudden, consumers seem to be in fast-forward. They want to receive services at the click of a button, more or less at real time, and they want to be able to do everything from their phones rather than through face-to-face interaction.
Appel recently took over the leadership of Gregory & Appel from his father, Dan Appel, who announced his retirement as chairman and CEO of the agency after 41-years at the helm. One of the new CEO's strategic priorities over the coming years is to focus on the customer experience and to continue Dan Appel's "legacy of innovation."
Appel told Insurance Business: "The way we talk about customer expectations internally is: 'Think about how you buy things in your own life. Think about how you interact with your bank. Think about how you interact with any other service. Is that the same way you interacted with that five, 10, or 15 years ago?' For pretty much everybody, the answer to that question is 'No.'
"However, when you look at the way we expect our customers to transact insurance, as well as the way we interact with our insurance carrier partners, it looks more or less the same as it did 20-years-ago. To say that's not going to evolve is a dangerously naive statement. Therefore, at Gregory & Appel, we are investing heavily in building that next consumer experience in a way that will differentiate us."
In the same way that changing customer preferences is a somewhat overused term in the insurance industry, so is the pledge of company "differentiation". But once again, this is something all insurance firms must prioritize, Appel stressed.
"Part of it is keeping up with the trends," said Appel. "Part of it is being diligent about staying on top of what the 'insurtech' space is doing. But I would say more globally, it's about leveraging and building technology in a way that supplements but does not replace people. What technology should be is a tool that takes the low level things that we all have to do in our lives off the table to allow you to do the things that you both enjoy doing and are the best uses of your skillset. That's the way we're approaching it."