Insurance agency in $350,000 settlement after fake certificate claim | Insurance Business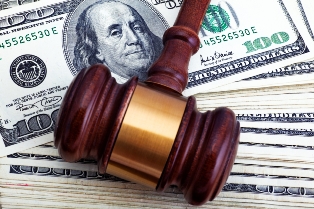 The city of
Hartford
, CT, and an insurance firm have reached a settlement in a dispute over the redevelopment of the 9,600 seat Dillon Stadium.
Under the deal, Bruen Deldin DiDio Associates will pay Hartford $350,000 after the city sued the company for allegedly issuing a fake certificate of coverage for the project, the
Hartford Courant
reported.
Celebrate excellence in insurance. Nominate a worthy colleague for the Insurance Business Awards!
City officials accused the firm of falsely certifying that the project – along with the city – was insured, when no policy was issued at all. According to the suit, the city could have recovered more than $700,000 of its own funds had the policy been valid. It also said the funds were misspent by developers.
According to the report, Premier Sports Management Group (PSMG) submitted a certificate of liability insurance from Bruen Deldin DiDio indicating that Providence Mutual Fire Insurance Company had provided millions of dollars in liability insurance to Premier Sports, with the city named as an additional insured.
PSMG is owned by Mitchell Anderson, who pleaded guilty last February to one count of conspiracy to commit mail fraud and wire fraud, and one count of conducting illegal monetary transactions in connection to the stadium's redevelopment.
The Courant
reported that Anderson emailed a copy of the certificate to a Hartford official as proof of insurance. But the suit said a Bruen employee was notified a day earlier by Providence Mutual that the latter would not insure PSMG because it could not assess the "exposure that is involved in property development and management of sports arenas, teams or individuals."
Anderson's business partner, James Duckett, was convicted last month for his part in the crime.
"Rather than pay the total amounts owed to PSMG's subcontractors, DUCKETT and Anderson directed more than $1 million that PSMG received from the city to themselves, PSMG, Black Diamond, and other entities not related to the Dillon Stadium project," said the Department of Justice in a statement.
Related stories:
Insurers, lenders hit with $15 million in settlements over kickback schemes
Wal-Mart, insurers settle lawsuit in Tracy Morgan injury case