Insurance broker hit with federal lawsuit | Insurance Business America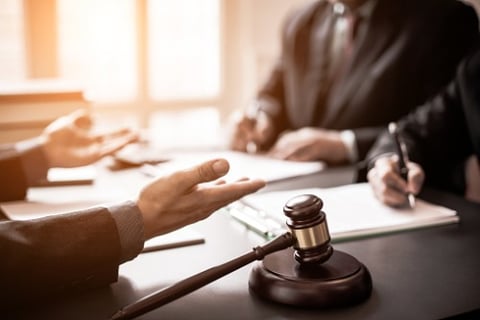 Vermont's Department of Financial Regulation (DFR) has filed a federal lawsuit against Global Hawk Risk Retention Group's former president Jasbir Thandi, as well as several of the company's professional advisors, over allegations that Global Hawk concealed its insolvency from its members and regulators.
The regulator unveiled news of the lawsuit earlier this week in a press release on the Department of Financial Regulation website.
The lawsuit alleges that Global Hawk falsified bank documents to hide its struggling financial condition from the Department of Financial Regulation. The scheme allowed the defendants to continue operating the insolvent company, but put its members at risk, the complaint added.
Global Hawk is a Vermont-based captive insurance company providing insurance coverage to commercial trucking companies operating outside of the state.
"Our Department will not tolerate financial impropriety of any kind, let alone the severity of the conduct alleged in this complaint," said Vermont insurance commissioner Michael Pieciak. "This matter demonstrates the rigorous oversight the Department provides to those who engage in our financial marketplaces, in fact, it was the Department's demand for capital contributions that ultimately led to this filing."
The complaint also alleges that Global Risk president Thandi hatched a scheme to obtain a line of credit by pledging the assets of his company as collateral, and that line of credit was used for his own personal benefit. This action in turn caused Global Hawk to fall into bankruptcy.
It was further alleged by the lawsuit that Thandi conspired with his financial advisor to falsify financial documents that were filed with Vermont's DFR. These alleged falsified documents were intended to mislead the DFR into believing Global Hawk remained solvent. Thandi also purportedly falsified bank statements, making small deposits, but misrepresenting them as much bigger figures in filings with the DFR.
"As Vermont continues to be the leading domicile for captive insurers, the Department has zero tolerance for the behavior outlined in the complaint," commented Vermont Captive Insurance deputy commissioner David Provost. "Our job is to look out for the interests of policyholders, whoever they are and wherever they may be."