Insurance for golf clubs right off the tee | Insurance Business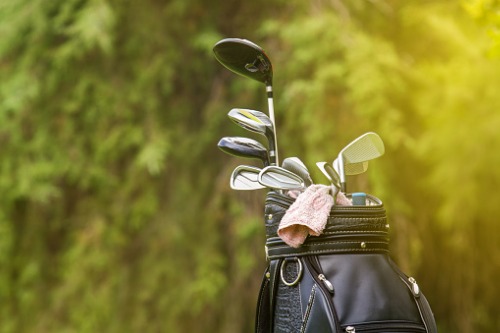 Golf fans around the world are still coming down from one of the most hotly contested Masters tournaments in recent history. Through four tense rounds at the Augusta National Golf Course, the leader board resembled an epic whack-a-mole, with stars constantly leap-frogging each other for the lead. The tournament ended with the familiar roar of Tiger Woods, who finished a fairy-tale career comeback to win the Masters with -13 under par. This was Woods' fifth career green jacket and his first major championship win since 2008.
As golfing fervor progresses to an annual high for the summer months, golf clubs around the country can expect heightened footfall. They need to make sure their insurance policies are above par, as a hole in one could lead to significant financial loss. To find out more, Insurance Business spoke to Mike Callaway, president, property & casualty of Florida, CBIZ Inc. about the risks private golf clubs face and the insurance coverages they need right off the tee.
"One of our biggest concerns and challenges these days is finding windstorm and hurricane coverage for golf clubs," said Callaway. "The property markets are drying up, carriers are pulling out of the state of Florida, and the Lloyd's property markets are raising rates and premiums. It's becoming harder to find carriers willing to write the clubs, especially those that are near the water. Part of that is what we call the 'Tees are green' coverage – which protects against damage to the golf course itself from windstorm. That coverage is drying up and going away. Fewer and fewer, if any carriers, are wanting to provide windstorm coverage for the golf course exposure.
"Two other things that concern me today are directors' and officers' (D&O) liability and sexual harassment liability. Golf clubs are facing the danger of a lawsuit from a disgruntled member, under D&O, or a disgruntled employee who claims they might have been sexually harassed while working at the club. These are two coverages brokers really need to reiterate for golf club clients to ensure they have adequate and proper protection."
While extreme weather exposures, slips trips and falls, and golf cart liability might seem like obvious concerns for golf clubs, one risk that might not spring to mind is cyber liability – but it's a growing issue that brokers need to drive home for their clients. The CBIZ team has had several club clients suffer from criminal hacking events in recent years, and trends suggest that "the more affluent the club, the higher the exposure," Callaway explained. Like all organizations that collect personal data, credit card or financial information, and possibly even private member health information, golf clubs are vulnerable to cyberattacks today.
Lots of golf clubs host special events, which require additional insurance. Callaway explained: "First and foremost, we want to protect the club's existing insurance, so we recommend they purchase additional special event liability coverage. If they're serving alcohol, they need to ensure they have liquor liability coverage, and, if they're renting out golf carts, they need coverage for the golf carts as well as additional liability. If they're hiring volunteers to run their events, they might also want volunteer liability insurance.
"At CBIZ, we also offer our golf club clients insurance for hole-in-one prizes. Recently, my club at Delray Dunes held a lady members' 50th anniversary tournament. One of the lady members hit a hole-in-one on one of the par 3s and she received a $50,000 cash prize. We provided the hole-in-one insurance for that – it was very exciting!"
While golf clubs might seem like serene leisure spots, there are all sorts of exposures behind the scenes that clubs need to master. They often rely on keen-eyed broker caddies like Callaway to see them through.