Insurance fraud suspect escapes home, climbs fence, still gets caught | Insurance Business America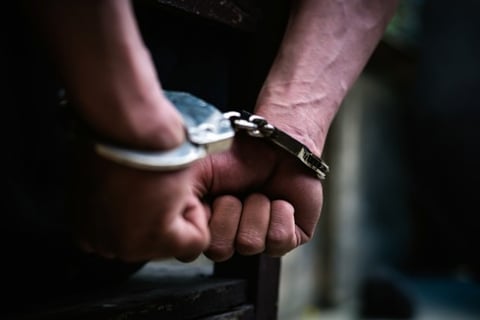 An Iowa man faces multiple charges for submitting a fraudulent insurance claim – and for attempting to escape from the police.
Dustin Jungvirt, 33, faces four charges of felony forgery, felony charges of probation violation, and third-degree fraudulent practice. The Davenport native also faces misdemeanor charges of harassment and interference with official acts.
Jungvirt's residence was robbed on December 11, 2017, but at that time, he did not have renter's insurance. He later applied for and received a renter's insurance policy through Travelers Indemnity on December 13, 2017, with a policy inception date of 12:01 a.m., December 13, 2017.
On that same day, Jungvirt submitted a renter's insurance claim sometime after 4 p.m., claiming that the burglary occurred during the early-morning hours of December 13, 2017. This contradicted Davenport Police records, which revealed that Jungvirt reported that the break-in happened on December 11.
An arrest affidavit said that Travelers alleges that Jungvirt submitted false information when he made the claim. The insurer submitted a fraud referral to the Iowa Insurance Fraud Bureau on December 20, 2017.
Arrest warrants were issued for Jungvirt on October 22, 2020.
On April 29, officers responded to a disturbance call on the 2100 block of Dixwell Street. They were also informed that Jungvirt had warrants for his arrest. The officers said that while they waited in front of Jungvirt's residence, he escaped from the back of the house and climbed a fence.
Police gave chase to the fraud suspect and gave him four commands to stop running, but Jungvirt continued to elude the officers until he fell – at which point, the officers took him into custody. The officers asked for his name several times, but Jungvirt refused to identify himself until several questions later.
OurQuadCities.com reported that a sentencing hearing for the 2017 charges has been set for July 16 in Scott County Court. Jungvirt is being held on a $24,600 bond in Scott County Jail.