Insurance institute picks safest cars for teens (not necessarily safest for other road users) | Insurance Business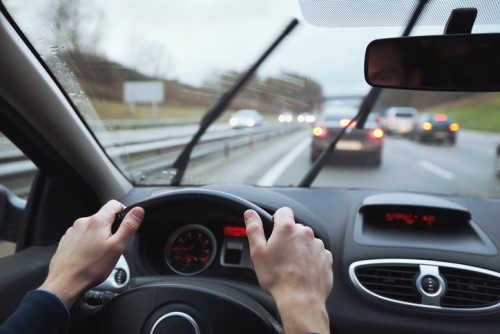 She's done with driving school and ready to hit the road.
So you're getting her a car. You may want to check the Insurance Institute for Highway Safety's (IIHS) list for the safest cars for teen drivers, which the agency published on its website.
The list categorizes the cars according to make, model and prices, taking into consideration the vehicle's safety and driving features vis-à-vis the driver's skill level, price points and safety rating.
The list also enumerates the best pre-loved models to get for your teen, based on a market preference which was observed in a national phone survey where 83% of respondents said that they bought vehicles that have been previously used.
Learn five steps to help your healthcare clients mitigate cyber risks. Download our free whitepaper.
Vehicle prices range from $2,000 to $20,000 and all have an electronic stability control feature, which IIHS says is a must for a teen driver who is still developing her motoring skills and may not be able to negotiate difficult driving conditions.
The Institute also said to always look for a National Highway Traffic Safety Administration (NHTSA) rating, and take note of product recalls on models when shopping around for a vehicle.
It is advisable to avoid high powered engines and keep to the bigger and heavier vehicles to keep your teen driver away from accidents, the Institute also advised.
Here are the vehicles that made the top spot for their respective categories in the under $20,000 safest teen cars list of the IIHS:
Safest Pre-Used Cars for Teen Drivers
| | | | |
| --- | --- | --- | --- |
| Make | Model | Year | Price |
| Large Car | Volvo S80 | 2007 and newer | $4,000 |
| Midsize Car | Dodge Avenger | 2011-2014 | $5,300 |
| Small SUV | Mitsubishi Outlander Sport | 2011 and newer | $6,900 |
| Midsize SUV | Volvo XC90 | 2005 and newer | $2,500 |
| Minivan | Kia Sedona | 2015 and newer | $14,700 |
| Pickup | Toyota Tundra | 2014 and newer | $15,600 |
Related stories:
Liberty Mutual hires 1,150 for new Texas campus
State senator defends 7-day insurance policies as insurance department threatens to ban them