Insurer reveals the most frequent days for car crashes due to daydreaming | Insurance Business America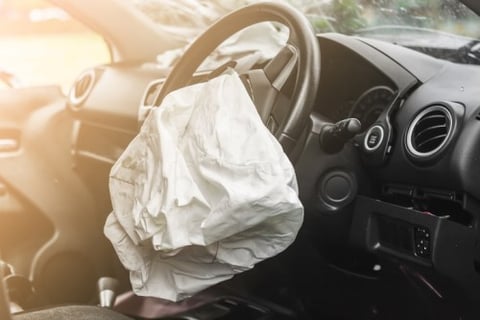 Erie Insurance has reviewed police data on car crashes, and found that Saturdays in September are the most frequent days for fatal car crashes involving daydreaming while driving.
The insurer recently published an analysis on its findings, which also discovered that Tuesdays in February are the lowest days for crashes involving daydreaming. Erie's previous analysis last year found that being "generally distracted" or "lost in thought" is the number one distraction identified in fatal crashes.
Erie cited its crash data from the Fatality Analysis Reporting System (FARS) – a repository that includes information from police reports on the causes of fatal car crashes. The insurer also consulted with the Insurance Institute for Highway Safety to analyze the data.
Based on the crash data gathered, Erie's report ranked the top five days/months for fatal daydreaming while driving:
1. Saturdays in September
2. Saturdays in May
3. Fridays in October
4. Saturdays in August
5. Fridays in July
Erie also ranked the bottom five days/months:
80. Sundays in December
81. Thursdays in February
82. Mondays in January
83. Wednesdays in February
84. Tuesdays in February
In total, there were over 84 days/months combinations for fatal daydreaming while driving; some of the combinations tied for the same number of crashes recorded.
"We released this data to raise awareness of the ongoing need to combat distracted driving in all its forms, whether it's texting while driving, or simply letting your mind wander behind the wheel," said Erie Insurance vice-president of personal auto Jon Bloom. "No matter what day of the week or what month it is, we urge all drivers at all times to keep their eyes on the road, their hands on the wheel, and their attention on what they are doing."