Insurer trying to right the wrongs of an independent agent gone bad | Insurance Business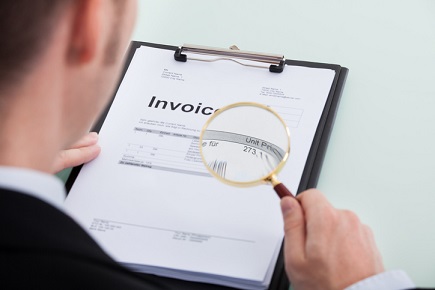 An insurance company is trying to right the wrongs of an allegedly fraudulent independent agent who sold non-existent policies in its name.
Last month, Ginger Cunningham, owner of Blue Ridge Title Company, was arrested for selling false title insurance to as many as 1,000 customers – involving what investigators believe may be up $97 million worth of property.
The North Carolina Department of Insurance (NCDOI) is now reviewing title insurance contracts of the fraud victims, from whom Cunningham allegedly embezzled more than $160,000 by selling her fraudulent policies.
Title insurance covers the deed to a piece of land, in case, after a consumer buys a property, it is discovered that other people may have certain prior rights or claims to that deed.
Now, it's up to the Commonwealth Land Title Insurance Company – the business exploited in the alleged fraud – to try and right Cunningham's wrongs.
After having its issuing contract with Commonwealth terminated after just 13 months, Blue Ridge kept on selling the policies for another 18 months – and keeping all premiums, according to John Benton, SVP of government relations at Fidelity National Financial, Commonwealth's parent company, in a statement to
Insurance Business.
"All of the title insurance [products] … prepared or delivered by Blue Ridge in the name of Commonwealth after termination of the Issuing Agency Contract are unauthorized, fraudulent, void and unenforceable," he said.
Commonwealth added Blue Ridge as an authorized independent agent in February 2015. Two producers – Cunningham and one other – were authorized to issue title insurance policies through Commonwealth until March 2016, when the insurer terminated its contract with Blue Ridge.
"Subsequent to this termination of authority, and unbeknownst to Commonwealth until late October, 2017, Blue Ridge, though Cunningham, continued to prepare and deliver insurance … in Commonwealth's name," it was outlined.
"Blue Ridge fraudulently prepared and delivered these unauthorized insurance products on documents that contained Commonwealth's name and trademarks in order to make North Carolina real estate closing attorneys and their clients believe Blue Ridge was still an authorized agent of Commonwealth. Blue Ridge charged these attorneys and their clients for the unauthorized and fraudulent insurance products. However, none of the premiums fraudulently charged by Blue Ridge in Commonwealth's name were authorized by or remitted to Commonwealth."
So Commonwealth is now looking into every potentially fraudulent, non-existent policy, and seeing if it can rewrite it legally, Benton said.
"To help ameliorate the situation, Commonwealth has been working with the North Carolina Department of Insurance and the real estate closing attorneys who were provided these unauthorized and fraudulent policies on behalf of their clients by Blue Ridge, to assist these attorneys in obtaining legitimate Commonwealth policies for their clients, subject to meeting Commonwealth's underwriting guidelines," he noted.
Chet Effler, Western District supervisor of the criminal investigations division at NCDOI, told
Insurance Business
the NCDOI "currently has the defendant charged with one count of Embezzlement by Agent and one count of Obtaining Property by False Pretense."
"It is alleged the defendant created bogus documents that represented title policies," he said. "The company, Commonwealth, is working with the attorneys to offer policies to cover the exposures based on the attorneys paying for the coverage."
The case remains before the courts.
Related stories:
Up to 1,000 consumers hit by N.C. title insurance scam
Accountant arrested for life insurance scam