Insurer wins case against agents | Insurance Business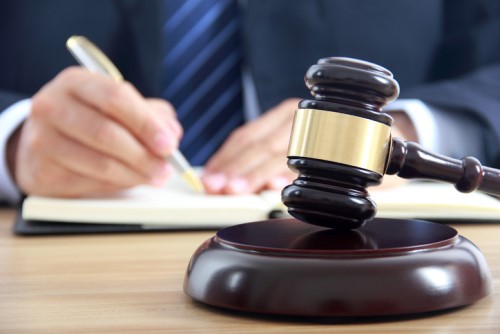 Northwestern Mutual has won its case against an agent who alleged that the insurer misclassified him and his colleagues as independent contractors.
US District Judge William J. Martini of the District of New Jersey granted the company's motion for summary judgment on plaintiff Fred Walfish, who claimed that the insurer violated the New Jersey Wage Payment Law.
According to Walfish, Northwestern Mutual exerted a considerable amount of control over his day-to-day activities despite working for the company as an independent contractor. He added that the insurer even oversaw the deduction of expenses from agent commissions, which he argued meant he could be classified as an employee under the New Jersey Wage Payment Law, and thus entitling him to wage protections under that law.
The insurer responded to the allegations saying that the law cited by Walfish should be read to include an exclusion for insurance agents under the New Jersey Unemployment Compensation Act, adding that Northwestern Mutual's relationship with Walfish meets the "ABC Test" for classification as an independent contractor applicable under state law.
Northwestern Mutual also stated that any deductions made from Walfish's commissions were legal and agreed-upon.
New Jersey Law Journal reported that the ABC test presumes an individual is an employee, unless an employer can prove three things:
The person is free from direction relating to performance of service;
That service is either outside the usual course of the business or performed outside of the normal place of business;
The person is routinely engaged in an independently established trade, occupation, profession or business.
"Because the court holds that the undisputed facts support a finding that defendants have met their burden on each of the three requirements of the ABC Test, the court need not address defendants' statutory argument regarding the incorporation of the NJUCA into the NJWPL nor defendants' argument regarding plaintiff's consent to the 'deductions' he claims were impermissible under New Jersey law," Martini's decision read.
In his decision, Martini said that the court is "unwilling to find that . . . Northwestern exercised control and direction sufficient to fail Part A of the ABC test," since the company was promulgating certain rules as an insurer meeting regulatory compliance.
The judge also said that the defendants also met their burden under Part B. Northwestern Mutual also does not "sell" insurance, which satisfies the course-of-business method requirement of the test.
For Part C, Martini said Walfish did not contest Northwestern Mutual's argument that it met its burden. It was noted that even after Walfish's association with Northwestern was terminated, Fred Walfish Insurance continued "'to exist independently of and apart from the particular service relationship.'"
"The undisputed facts demonstrate that the plaintiff was free from control and direction in the sale of their insurance products, performed his services outside the normal place and course of defendants' business, and continued Fred Walfish Insurance after the termination of his association with defendants," the judge concluded. "The Court thus finds that Plaintiff was an independent contractor."