Insurers give back billions in auto refunds | Insurance Business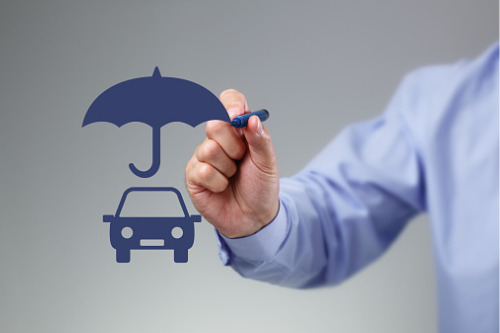 The auto insurance industry has returned billions of dollars to consumers in the wake of the COVID-19 pandemic – but a new report has found that the gesture has not improved consumer loyalty as much as insurers had hoped.
J.D. Power vice-president and global managing director Kyle Schmitt, and insurance intelligence senior consultant Robert Lajdziak, noted that, by mid-April, auto insurers had returned more than $10 billion. As the pandemic continued, insurers introduced further rate reductions or extensions to their premium relief offers, bringing the customer refund total to about $18 billion.
In a commentary piece on Barron's, the two J.D. Power industry experts said that despite billions of dollars in refunds, customer satisfaction actually dropped during the pandemic period.
In late March 2020 – when the COVID-19 pandemic was just beginning to impact the economy – J.D. Power found that 68% of auto insurance customers indicated that they were "very satisfied" with their auto insurance carrier. However, that number plummeted to 56% by the end of June 2020.
Schmitt and Lajdziak noted that at around the 56% satisfaction level, customer retention typically drops as customers increasingly turn to insurance comparison shopping for lower rates and new carriers. They also suggested that the decline could be due to the lack of auto insurance's relevance as government-mandated lockdowns limited traffic activity.
"One of the biggest drivers of that decline in satisfaction is a general lack of awareness among customers," the experts said. "Insurance is something most people only think about when they've had an accident or when they receive a bill."
The experts also noted that many auto insurance customers never received any word from their insurers about any COVID-19-related insurance rebates.
"As of late June, our research showed that just 56% of consumers said they were aware that their carriers took premium relief actions. That's a big problem since low rates of awareness can lead to a significant reduction in renewal certainty."
J.D. Power also found that lower-credit-tier customers were less likely to be aware of premium relief measures than higher-credit-tier customers; only 48% of lower-credit-tier customers were aware of the insurance savings opportunities, compared to 61% of higher-credit-tier customers.
Customers with higher insurance-risk profiles, are also more likely to have had their employment impacted, J.D. Power said. Those customers are also likely to be using premium deferral programs. These factors, along with a lower-than-usual satisfaction rate, could easily lead to customers switching their insurer for another, Schmitt and Lajdziak said.
Other factors driving customer dissatisfaction that the two experts have identified include:
Continued economic uncertainty, especially when there are worries that the financial instability would outlast the short-term rebates.
Consumers "have a short memory for positive reinforcement"; they remember when they were charged for auto insurance despite their cars being underutilized during the pandemic, but are less likely to recall rate reduction efforts.
Insurers may have failed to garner more customer loyalty by taking a "one-size-fits-all" approach to premium relief; customers have come to expect a degree of personalization that recognizes their unique circumstances.