Insurers need to stop seeing lawyers as the enemy - expert | Insurance Business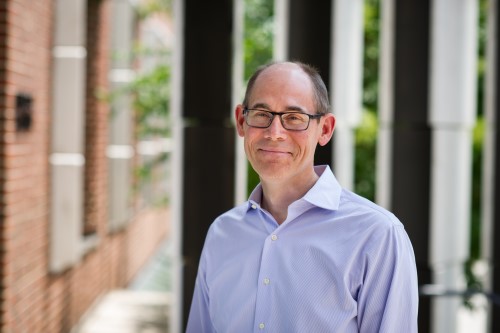 The insurance industry needs to stop seeing lawyers as the "evil" enemy and appreciate the business they dole out, says a leading insurance law professor.
"I think that insurance companies, brokers and agencies – too many view law and lawyers as the enemy, when really what they are is a crucial part of the system that the insurance industry and business depends on," said Tom Baker, professor of insurance law at Penn Law School.
"I mean, what would happen to the automobile liability industry if lawyers stopped suing for automobile accidents? That's in the 'be careful what you wish for' category. Insurance is probably the single biggest beneficiary of our judicial system."
Lawyers are unfairly maligned by those in the insurance world, Baker said.
"I've spent my whole career interacting with the insurance industry and I feel they have a kind of irrational dislike of lawyers and the legal system, and it's irrational because it's not even in their interest to have that view.
"The thing that I find that insurance business people don't adequately appreciate is how important law is to them. They're so quick to see lawyers as a necessary evil – but I would say it's not a necessary evil, it's just a necessary component of what they [insurers] do."
Baker, who became interested in insurance while studying law at Harvard, said he fell into insurance law at the beginning of his career because it fascinated him. While working in Washington, D.C., at Covington & Burling, he continued to focus on insurance, before switching to teaching in 1992.
Want the latest insurance industry news first? Sign up for our completely free newsletter service now.
While realizing that insurers can bear the brunt of lawsuits – "and obviously no-one likes to be sued" – Baker said that was just "an inherent and necessary part of the insurance industry."
The two industries are very closely aligned, he said, with many lawyers occupying insurance roles in government relations and risk management, and at the executive level. The two industries are inextricably linked, and there need not be such animosity, he said.
Within the American Bar Association, Baker said, the two biggest "sections", or practice areas, are "litigation" and the "tort trial and insurance practice section." Within the litigation section, one of the biggest committees is the "insurance coverage litigation" committee.
"So, the fact that one of the biggest committees in the very biggest section relates to insurance, and the second largest section is all about insurance, [that] tells you how important insurance is to the legal profession [and vice versa]," he said. "And lawyers appreciate that - and my job in the law school world is make sure law students appreciate that and know enough about insurance so they can do their job when they get out.
"The largest category of [legal] cases that are in the courts, outside of criminal law … when you think about good old fashioned civil litigation, whether it's a tort lawsuit or contract action, those are overwhelmingly insurance-related. The insurance industry depends on courts to allow them to do their jobs," he said.
Related stories:
Nationwide names industry veteran as chief legal officer
Lawyers attack bill designed to mitigate lawsuits against insurers