Intact Financial reports 'strong fundamentals' for Q2 | Insurance Business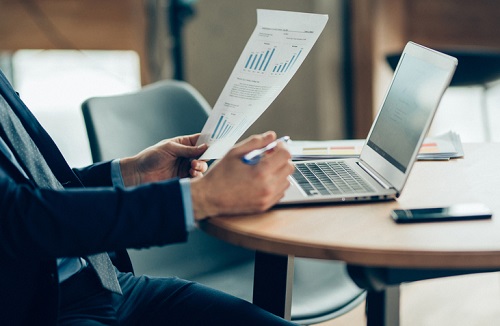 Intact Financial Corporation has posted its results for the second quarter of 2019, with the company generally pleased with its performance for the period.
The company's net operating income per share increased 4% to $1.44 during Q2 2019, with strong net investment income and distribution results. Improving market conditions also helped drive strong premium growth for the corporation for the quarter by 8%. In particular, the growth of commercial lines across North America and personal lines were responsible for the increase in premiums.
Intact reported a combined ratio of 97.0% – it reflects strong underlying performance in personal auto. This was offset by 3.7 points from an increase in reserves for prior years. There were "solid" results in commercial lines in Canada and in the US.
The report also mentions that Intact is in a strong financial position, with $1.3 billion of total capital margin and operating ROE of 12%.
Intact's report also highlights specific lines of business and their performance for Q2 2019:
Personal auto in Canada – Premiums increased 6% in the quarter, driven by rate increases in hard market conditions. The combined ratio increased 3.9 points over last year to 99.5%. The underlying current year loss ratio of 66.8% was strong, reflecting an increase of 2.9 points over last year – Intact credits this increase to the success of its action plans. This was offset by an unfavorable 7.6 point change in prior year claims development; these were mostly related to reserve increases on Alberta and pre-reform Ontario files.
Personal property in Canada – Premiums grew 6% in the second quarter of 2019, driven by rate increases, as well as accelerating unit growth supported by hardening market conditions. The combined ratio improved 3.1 points to 99.6%, reflecting lower catastrophe losses compared to last year.
Commercial lines in Canada – Premiums jumped 11% in the quarter with contributions from all segments. Just like the other lines, the premium increase was led by rate increases in the face of hardening market conditions. The combined ratio of 92.8% in the quarter was solid and remained stable over last year. Catastrophe losses were 4 points lower than last year's.
P&C in the US – Premiums grew to $425 million (10% in constant currency). All lines of business displayed strong growth except lines under profitability improvement plans. The combined ratio of 94.8% was solid, but 1.0 point higher than last year.
Intact also gave a 12-month industry outlook in its report:
For the Canadian P&C industry, the corporation is expecting mid-to-upper single-digit premium growth – this is due to hard market conditions as weak industry profitability in all lines of business continues to force rates to climb.
For US commercial, the pricing environment remains competitive – with improving upward trends. Intact expects mid single-digit-growth in the coming year.
The Canadian industry's overall ROE is expected to improve. But it will remain below its long-term average of 10% over the next 12 months.
"The fundamentals across all our businesses are strong. I was disappointed to see more activity than anticipated on older auto files which led us to prudently bolster reserves," commented Intact Financial CEO Charles Brindamour.
Brindamour added that as hard market conditions persist across the business, Intact will continue to "capture" growth opportunities.