Is there 'economic racism' in insurance? | Insurance Business America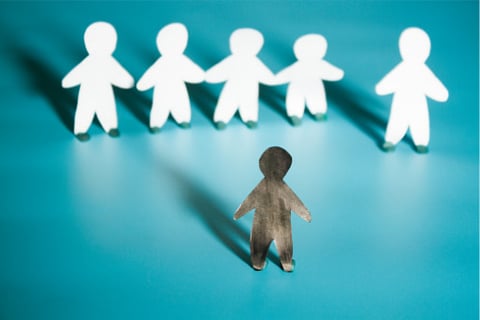 The National Association of Insurance Commissioners (NAIC) will be launching an extensive investigation into the underlying causes of racial discrimination in the insurance industry – but consumer advocates and activists believe that the nongovernmental body could do more to address the issue.
The association voted unanimously yesterday to adopt measures that would look into how racial discrimination in insurance occurs, such as the use of credit scores in determining rates that disadvantages people of color. A "Special (EX) Committee on Race and Insurance" was formed by NAIC to coordinate the adoption of these measures.
One of the measures adopted by NAIC includes a binding measure for commissioners to "continue research and analysis of insurance, legal, and regulatory approaches to addressing unfair discrimination, disparate treatment, proxy discrimination and disparate impact." Another measure encourages commissioners to create regulatory tools that would help the industry distance itself from the practice of setting rates based on a consumer's credit, ZIP code, level of education, and job – factors NAIC has noted that result in people of color paying more for premiums.
While NAIC tasked the committee with making recommendations "for statutory or regulatory changes," a definitive timetable was not provided for the action – this has drawn the criticism of consumer advocates.
"It's more of a wish list of activities than a systematic approach to examining and addressing issues of race and insurance," Center for Economic Justice executive director Birny Birnbaum told NBC News. "The charges range from specific tasks to broad investigations with no distinction about the breadth of the activity and fail to specify time frames for delivery."
"Last year, they said, 'Let's make a plan to do work on this,' and here we are a year later, and all they've done is vote on the subjects they hope to cover," said Consumer Federation of America insurance expert Doug Heller, who referred to the insurance industry's promises to enact such changes following the murder of George Floyd.
Washington Insurance Commissioner Mike Kreidler believes that while the criticism against NAIC's decision is earned, the measures are still essential – especially since more states are looking to change their insurance regulations in order to ban discriminatory pricing practices.
"This is an industry that has ignored the issue for years," Kreidler told NBC News. "For NAIC to put a working group together and come back with anything, that's progress."
Washington State earlier this year prohibited auto insurers from using credit-based pricing for three years through an emergency executive action.