State Farm facing discrimination allegations – report | Insurance Business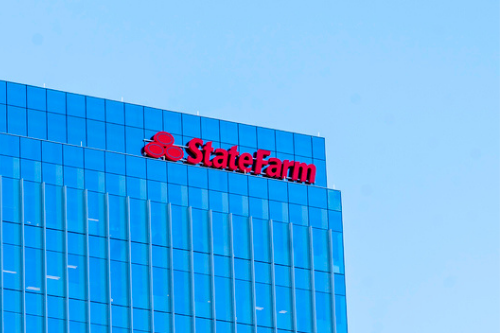 The Equal Employment Opportunity Commission (EEOC) has referred insurer State Farm to its legal unit for possible prosecution for a case of alleged discrimination, retaliation, and racism, according to a report from WGLT.org.
According to WGLT, Carla Campbell-Jackson, first vice president of the National Association for the Advancement of Colored People (NAACP) Bloomington-Normal chapter in Illinois, filed the allegations against the insurer with the EEOC in 2016.
Read more: Racial and gender inequality in insurance is "really starting to show"
At the time, WGLT said that Campbell-Jackson was working in the claims section of State Farm in Michigan.
After going through an investigation process, WGLT said that the EEOC issued a "determination of reasonable cause for Campbell-Jackson's claims in February of this year."
According to WGLT, the federal agency has since "referred the issue to its legal unit for possible prosecution and notified Campbell-Jackson of her right to sue."
"Racism can be experienced by any individual no matter their educational attainment, their political affiliation, their status, their class," said Campbell-Jackson, according to WGLT. "So, racism is real, and it is systemic."
Meanwhile, Teresa Haley, president of the NAACP Illinois State Conference, referred to the case in a statement seen by WGLT, saying that racism, discrimination and retaliation in the workplace "are intolerable, illegal and reprehensible."
Responding to the allegations, State Farm said in a statement that it is "important to clarify that the allegations outlined are made by a single individual, Dr. Carla Campbell-Jackson, and not an organization."
"These allegations do not align with our values," State Farm said in its statement. "State Farm is committed to a diverse and inclusive environment, where all customers and associates are treated with fairness, respect, and dignity. There has been no legal determination that State Farm has violated any state or federal discrimination law. Because this is a pending matter, we will have no further comment."