Judge dismisses Brown & Brown 'betrayal' complaints against rival company | Insurance Business America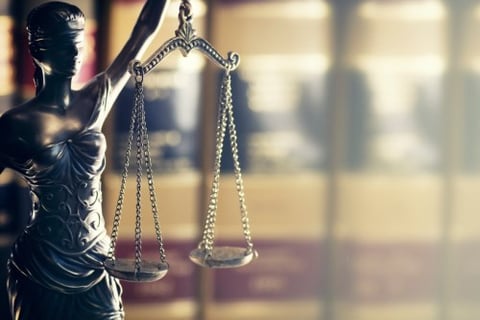 The legal dispute between Brown & Brown and its former executives – who have gone on to form a new company, Foundation Risk Partners (FRP) – has moved forward, as a judge recently dismissed the majority of the former's complaints against the defendants.
The spat began last year, after several former Brown & Brown executives were accused by the company of conspiring to create a competing insurance agency while they were still working for Brown & Brown.
Read more: Brown & Brown accuses former executives in lawsuit
Brown & Brown had named former retail division chief financial officer Tom Tinsley, as well as FRP itself, as defendants in its lawsuit, filed last October. The company alleged that the defendants stole "trade secrets," along with breach of contract and breach of fiduciary duty – particularly on the part of Tinsley, who now serves as FRP's chief administrative officer.
FRP, headed by ex- Brown & Brown regional president Charlie Lydecker, filed its own lawsuit against Brown & Brown, as well as a separately-filed motion to dismiss the earlier claims.
Judge Leah Case of the Seventh Judicial Circuit for Volusia County ultimately dismissed eight of the 11 complaints Brown & Brown lodged against FRP, but kept three:
The supposed breaching of Tinsley's fiduciary duties to Brown & Brown that the insurance giant claimed led to damages to the company;
The claim that Tinsley and Foundation Risk Partners "misappropriated Brown [& Brown]'s trade secrets."
The claim that Foundation Risk Partners and its affiliated companies wrongfully interfered with Tinsley's contractual relationship with Brown & Brown.
Case explained in her ruling that her review of the dispute was "limited to whether the complaint alleges sufficient facts to state a cause of action."
"The court's consideration of a motion to dismiss does not allow for any speculation as to the veracity of the facts or whether they will be proved at trial," the judge wrote.
Although most of the complaints were dismissed, Brown & Brown's attorneys remained confident.
"The case is going forward," Freeborn & Peters LLP attorney Lawrence Ingram told Daytona Beach News-Journal. "This isn't going to affect the outcome of the lawsuit."
Ingram added that the complaints were dismissed due to "technicalities," and that his client will soon refile amended versions of those complaints.
Meanwhile, Tinsley and FRP's attorney was pleased with the ruling.
"Motions to dismiss are very hard to win. To have the majority of the claims dismissed at this early stage is a very good sign," said Berger Singerman attorney James Gassenheimer, who represents the defendants.
"On a motion to dismiss, prior to discovery, the law is that the court must accept all of the allegations that Brown & Brown claims are true. It can't speculate."
Gassenheimer hopes that once the court gets into discovery, the "true facts" will come out and vindicate his defendants.
Daytona Beach News-Journal reported that Brown & Brown has 20 days to file an amended complaint, while Tinsley and Foundation Risk Partners have 20 days after that to file a response.