Lawsuits and legislation on COVID-19 losses inch forward | Insurance Business America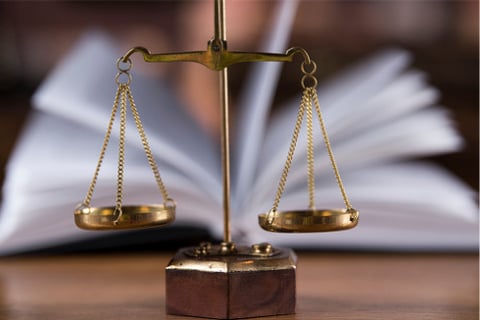 The fight around business interruption coverage and whether it will apply for businesses that experienced losses from COVID-19 shutdowns continues. Recently, insurers have opposed the consolidation of more than 100 federal lawsuits filed by insureds stating that they should receive business interruption coverage in these circumstances, with insurers arguing that each policy and circumstance is too unique to make a broader, overarching decision.
The stakes are clearly high in these legal battles. In the meantime, some states have looked into introducing legislation that could force insurers to cover business interruption insurance claims related to the COVID-19 pandemic, including New Jersey, Massachusetts, New York, Louisiana, Pennsylvania, South Carolina, and Ohio. However, in some cases, such as Louisiana, these bills have been shelved due to concerns that they could devastate insurance industries within states and bring years of litigation.
Read more: Louisiana legislators take a look at COVID-19 business interruption insurance bill
"It's now more than half a dozen states that have proposed legislation and yet we don't see this legislation being passed that negates the virus exclusions and mandates the coverage," said Carl Bloomfield, managing director at Graham Company. "Doing it through state legislation would be very detrimental to the country on a go-forward basis from the aspect of overturning centuries of contract law … if you start upsetting the precedent of contract law that's been established for centuries, that creates a very dangerous environment for all businesses because there'll be no certainty around something that's in the contract today, but could be overturned in court [later]."
Moreover, as some legislators have realized, if insurance companies are forced to pay these claims when they didn't underwrite for them, they're going to leave the state. Over the long-term, this would be detrimental to insureds because they'll have fewer coverage options, argued Bloomfield. In this scenario, insurers would also take such a hit to their bottom lines that insurance rates would be increased to the point where coverage could be unaffordable.
Another development regarding COVID-19 losses and easing the burden on businesses has been the proposition of liability shields by state governments, as well as the federal government. The Hill reported in May that Utah had signed legislation making all businesses and individuals immune from litigation based on others' exposure to coronavirus on their property, and North Carolina, Oklahoma, and Wyoming have followed in similar footsteps.
This isn't the first time that liability shields, which have an impact on insurance, have been afforded to businesses.
"Liability shields for healthcare providers and first responders have been adopted in many states and they protect them against lawsuits in connection with their activities as healthcare providers," said Tom Morante, partner and chair of the Insurance Regulatory & Transactional Practice Group at Kaufman Dolowich & Voluck. The result of implementing liability shields for the industry has included, noted Morante, fewer people utilizing healthcare and fewer professional negligence claims because there's less medical care being afforded.
In the case of liability shields and the coronavirus, businesses could not be sued if someone contracts coronavirus on their premises, which means they might not need to invoke their insurance coverage. Morante compared this to the situation with auto insurance where fewer claims are arising because there are fewer people driving and thus fewer accidents, which in turn has led to insurers refunding consumers for auto premiums.
Read more: A plaintiff attorney's view on COVID-19 business interruption claims
Legislation aside, business interruption cases that are going to court might in fact bring results for insureds. In Paris, a court recently ruled that AXA should compensate a restaurant owner whose insurance contract provided compensation in the event of administrative closure, though it's difficult to tell whether courts in the US will take significant notice of this decision.
"It's hard to know how those cases would be viewed in the context of US courts and whether they'd be viewed as any type of judicial precedent," explained Morante. "We don't often look to the laws in foreign countries."
While it's hard to predict the future of business interruption coverage and how it will respond to pandemics right now, one thing is certain, which is that deciding how many claims insurers will be on the hook for will involve many months and potentially years of debates.
"We're going to see these federal legislative proposals debated aggressively and we're going to see insurance companies seek cautiously to make sure that the policies are interpreted consistently with case law," said Morante. "There are a number of arguments that I think you're going to see plaintiffs' attorneys make to try to challenge whether an exclusion applies or whether business interruption should be interpreted in such a way as affording coverage for the coronavirus itself once it theoretically contaminates surfaces in a given facility."