Leading remote workers in insurance | Insurance Business America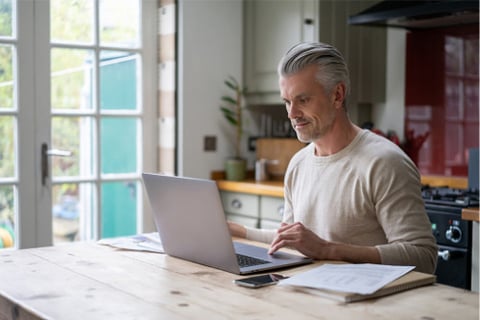 Over the past two months, millions of workers in the United States have re-arranged to work remotely. It's not a totally alien concept. Before the coronavirus pandemic, approximately over two-thirds of US businesses provided some form of remote work opportunity (at least occasionally) for their employees. What's different about the COVID-19 remote working situation is that it's one of "surviving versus thriving," according to Kristen Skender, SVP of brokerage at Jimcor Agencies.
Presenting a WSIA education webinar entitled 'Leading Remote Workers,' Skender commented: "This is not normal remote work. This is remote work – the extreme edition." The challenges vary based on an individual's unique situation. For some, the primary challenges of working from home might be loneliness or a lack of motivation. For others, it might be navigating the tricky balancing act between 24/7 childcare, home schooling and successfully executing work responsibilities. The list goes on.
One of the most frequently asked questions Skender received in the build up to the 'Leading Remote Workers' presentation was: 'Are they really working?' And it's a valid concern. The insurance industry has never conducted such a sudden, wide-scale work from home experiment before – in fact, no industry has. What is reassuring is that, by and large, the business has successfully maintained core operations while running a largely remote workforce.
Read more: Coronavirus checklist: 10 steps to safeguard your business
For insurance leaders managing remote teams, it's important to find the balance between micromanaging and managing results, according to Skender. She shared multiple techniques she's used with her teams over the past few weeks: "One of the most important things that we've found when working with newly remote teams is overcommunication. It's important to identify: What's next? How do we identify the opportunities and challenges ahead? And how do we keep as current about that information as possible?
"It's also important to ask direct questions, like: 'What do you need from me? How can I provide more support? Oftentimes, the answers to those questions can be quite surprising. I've had team members who've asked to go to the grocery store at a certain time so they can get specific supplies that they need, whether that be toilet paper, milk, [baby formula], or something for a family member who cannot leave their house."
While an office worker wouldn't normally be excused in a 9am-5pm setting to go to the grocery store, these are (as people keep saying) unprecedented times that require a bit more flexibility, understanding and compassion. That ties into Skender's next point, which was: "Remember that life happens". When working remotely, our new "colleagues" are our spouses, kids, roommates, pets, the mailman, the Amazon delivery driver, and so on. As such, the potential for distraction is considerably higher. Leaders need to recognize that and teach remote workers to prepare for interruptions and allow space for "real talk".
"Team support is so important," said Skender. "If your team's basic needs are met during this time, and you show some compassion, they're going to want to work even harder for you. This really is a milestone moment. Workers will remember this. People are saying generations will define this as their 'I walked two miles uphill in the snow everyday to get to school' moment. They're going to remember how you treated them in this situation – and this is a way to beat adversity while building trust."
In a recent StartUp podcast called 'The 5 levels of Remote Work,' featuring Automattic and Wordpress, remote working "pros" ran through the difference between remote work and distributed work. In the context of COVID-19, most insurance companies are at level 1 (having access to smartphone, email, dialing into meetings, and leaving certain items 'until you're in the office') or level 2 (recreating the office online, with the addition of videoconferencing, but maintaining regular office hours).
According to the Automattic and Wordpress experts, level 3 of remote working is when companies adapt to take advantage of the virtual environment medium. They start investing in additional, specialized equipment designed for remote teams, and they strive for real-time collaboration. Level 4 companies switch from the remote working mentality to one of distributed work, where they accept asynchronous communication and flexible shift hours as long as there's enough overlap of core teams and workers are given clear deadlines and expectations. Finally, level 5 companies are "pro" at working remotely and find that a combination of all prior level requirements result in better outcomes than in-person working.
Levels 4 and 5 are "hard to envision" for an insurance company, Skender commented. "You can envision [level 4] for a technology company," she said, "but when you think about it in the insurance business, it doesn't match what our customers do, so it might not necessarily align with our industry. As for level 5 – this is where a distributed team actually works better than your in-person team. It's really hard to visualize this being applicable in the insurance world, but it's interesting to think about what that looks like in terms of other companies that we can benchmark against."