Learning from Pepsi: what's available when a "stupid" decision jeopardizes profits? | Insurance Business America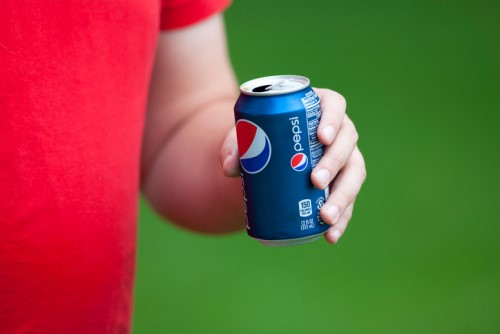 Pepsi's reputation is currently in the can – and the fallout from its controversial Kendell Jenner advertisement demonstrates the importance for corporations of considering reputation insurance.
The soda giant pulled an ad last week after it was widely mocked and criticized for appearing to trivialize protests for social justice causes.
"Clearly we missed the mark, and we apologize," PepsiCo said. The company said it was "trying to project a global message of unity, peace and understanding," but would be "removing the content and halting any further rollout."
The ad shows Jenner, a member of the
Keeping up with the Kardashians
reality TV family, stepping away from a modeling shoot to join a crowd of smiling, young protesters. The protesters cheer after Jenner hands a can of Pepsi to a police officer, who takes a sip.
Critics say the image of Jenner handing the officer a Pepsi evoked a photo of Black Lives Matter protester Ieshia Evans approaching an officer at a demonstration in Baton Rouge last year. The website
Gothamist
expressed a common sentiment online in calling the ad "gloriously tone-deaf."
Want the latest insurance industry news first? Sign up for our completely free newsletter service now.
Among others mocking the ad was Bernice King, who tweeted a photo of her father, civil rights leader Martin Luther King Jr., being confronted by a police officer at a protest march. "If only Daddy would have known about the power of #Pepsi," the tweet said.
But despite the very public ridicule, the soda company may end up dodging a financial bullet.
Nir Kossovsky, CEO of Pittsburgh-based Steel City Re, which specializes in reputation insurance, does not think this Pepsi debacle would be bad enough to cause insurers to need to step in.
At least, he said, not this time.
"Pepsi has stepped into the area of race, religion, sex, topical issues, and politics now," he said. "It's bad judgment, in terms of trying to hijack a very sensitive issue for what is otherwise a brown, sugary drink. But it's not as much a function of a failure in process in the big sense of corporate governance as a failure in some marketer's lack of appreciation of hot buttons.
"Now does it actually have an impact on Pepsi's reputational value or is it merely a lot of noise that has triggered a lot of people to vent and, when they're done venting, they go back and drink their Pepsi? I would suggest [this is the case]."
However, if an event was to be of enough significance to have "a material impact on an institution's reputational value", it could trigger an insurance policy – if the company holds one.
"What this [Pepsi incident] does do, it will be in people's mind a bit," Kossovsky said. "Everyone is allowed to screw up once. [But] if it happens a second time we come to the question, is this just a screw-up or is this some sort of systemic issue or bias within the organisation, a cultural failure? And the moment that question is raised, and we move from a stupid ad to an ethically-challenged organisation where governance is not sensitive to the importance of this issue and is allowed to repeat itself … through actions by the marketing department, then there may be material changes, in fact, in the way stakeholders interact with the firm and consequently damage arising from reputational crisis."
"If customers boycotted the product as a result of publically-perceived enterprise-level failure, for example, then a policy could pay out," Kossovsky added. "Anything that reduces revenue, creates cost, or otherwise impacts income or reduces the company's reputational value, could be grounds to claim on a reputation policy.
"As Pepsi illustrated so well: damage from reputation risk is at least partially self-inflicted, by definition," he said. "Reputation risk is the risk of disappointment. Disappointment is the consequence of failure to meet expectations. Pepsi's stakeholders saw the advert and concluded that 'Pepsi should have known better'. And, as is custom today, they piled on Twitter to share their disappointment.
"The open question is whether stakeholder disappointment persists and leads to actions adverse to Pepsi's economic interests."
– additional content from Canadian Press
Related stories:
"This is the most important risk of the 21st century"
Agency principal had a "crash course in how to build a company"