Agency principal had a "crash course in how to build a company" | Insurance Business America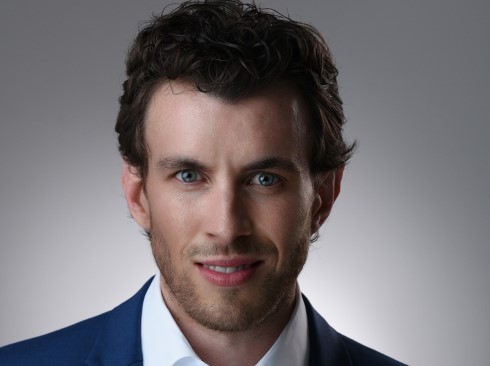 Will Montgomery, agency principal at Montgomery & Associates Insurance Agency, takes a certain pride in what he calls his PhD – his "public high school diploma."
He never went to college. Yet that didn't stop Montgomery opening the doors to his own business when he was just 27, having gone into insurance practically straight out of high school.
The 34-year-old runs the agency he started in 2010 – now with 17 staff across two offices – in Nashville, Tennessee. He spoke to
Insurance Business
about the confidence it took to take the plunge into agency ownership at such a young age.
"I didn't go to college. I went to high school. I say, kind of jokingly, I got my PhD – my public high school diploma," he said.
"I was trying to find my path. I always knew I wanted to be in a business that created a passive income stream because that was more powerful than hitting these big licks over and over and always having to chase the next one, forever. I always wanted to be in a model like that and I knew insurance was the way to do that."
Out of high school, Montgomery briefly worked telemarketing – until one fateful call he made for a sale turned into a job with the captive agent he was calling.
Want the latest insurance industry news first? Sign up for our completely free newsletter service now.
He cut his teeth there before heading into a joint partnership, still captive, when he was just 22.
"It was a big step. I just thought, what do I have to lose? I didn't have anything to lose – I didn't have money, I had no expenses, I was 22 years old," he explained. "Probably I was a little bit ignorant. I didn't know enough to not do it. I didn't know what to be afraid of.
"Some people never pull the trigger. I didn't have a college degree, so I was never going to be cut out to work for somebody for any length of time.
"We created our own destiny one way or the other, but we didn't have our entire destiny because we were still captive to that one insurance company. We couldn't do exactly what we wanted."
So, after almost five years, when the pair was bought out, Montgomery cut out to forge his own path.
"I knew about three years into being captive that I didn't see myself being in that model long-term," he explained. "I felt like my hands were tied, to do the things that my clients really wanted us to do. Over time, working with a lot of different clients … I felt it really limited the potential for growth.
"It's hard to make that leap. I didn't have enough money at that time to get started on my own. It was a timing thing…"
Modestly, Montgomery said: "We've been fortunate to have a little bit of success in a relatively short amount of time.
"The first year was the learning curve. It was basically a crash course in how to build a company. But nothing worth doing is easy, right? It wasn't easy at first."
Fast-forward to 2017and he's got two offices and 17 staff.
Montgomery said he believes the secret to his success is the motivation he inherited from his late father.
"My father passed away when I was four years old," he notes, "but from what I understand he was always a successful entrepreneur and he always did well. I think subconsciously I always wanted to do something similar. So I have a lot of internal drive."
Related stories:
Following family footsteps to brokerage success
"This is the most important risk of the 21st century"