Lemonade taps USAA veteran as chief claims officer | Insurance Business America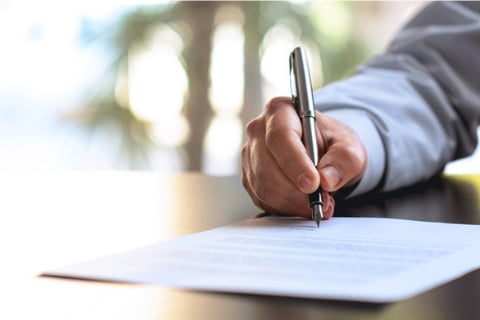 Insurtech Lemonade has announced the appointment of Sean Burgess as chief claims officer.
Burgess joins Lemonade after more than 25 years at USAA. Blair most recently served as USAA's chief claims officer. During his tenure, the company doubled in size, becoming the third-largest homeowners' insurer and fifth-largest auto insurer in the US. In his new role, Burgess will oversee Lemonade's key claims functions across the US and the European Union. He will report to Gavin Blair, senior vice president of customer operations.
"We have a lot of respect for USAA – their values, trusted brand, and great customer satisfaction," said Shai Winger, co-founder and CEO of Lemonade. "Sean led one of the best claims teams in the world, and his joining not only marks an important milestone for Lemonade, but also sends a strong message to the industry. Sean's knowledge, coupled with our technology, will allow Lemonade to continue redefining what a state-of-the-art 21st century claims organization looks like."
I've followed Lemonade over the years since it launched, and have always admired all that Lemonade is known for – its customer-centric products, technology and AI, socially impactful business model, and so much more," Burgess said. "As a veteran of the insurance industry, it's exciting to be leading the charge now with Lemonade. The technology and use of AI, alongside what the team has built in their claims functionality and experience, is best in class."
Read next: Lemonade looks to acquire Metromile for $500 million in stock
Burgess will succeed Jim Hageman, who has held the role of chief claims officer since Lemonade's founding and has become known among customers as the face of "AI Jim," one of the company's chatbots.
"Saying 'hello' to Lemonade was easy; saying 'goodbye' was much more difficult," Hageman said. "Lemonade has been like family to me for the last six years, so when I decided to move on, we had, well, a family talk, and found a really great fit for the future of Lemonade claims. Sean brings the perfect blend of experience and humanity, and I am very confident he will continue to build on Lemonade's success."