Lemonade to acquire Metromile for $500 million in stock | Insurance Business America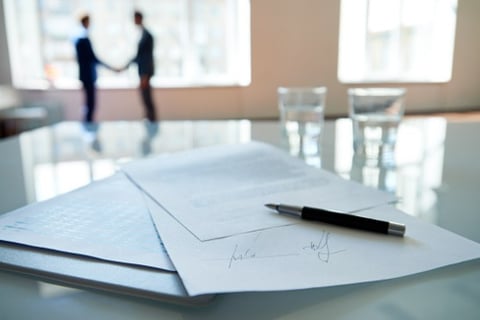 Lemonade – the insurtech that integrates "social good" into its products – has entered into a definitive agreement to acquire another insurtech, the telematics-powered auto insurer Metromile.
The deal is an all-stock transaction that implies a fully diluted equity value of about $500 million, or just over $200 million net of cash. A release said that under the terms of the transaction, Metromile shareholders will receive Lemonade common shares at a ratio of 19:1.
Lemonade has been utilizing big data and artificial intelligence to sell its home and pet (and just very recently, auto) insurance to customers through its proprietary app. Meanwhile, Metromile sells pay-as-you-go auto insurance to customers, with rates based on data collected by the precision sensors the insurer installs in drivers' cars. According to Lemonade, it recognized Metromile as a "kindred spirit," a fellow digital insurer that was committed to "harnessing technology to deliver faster, fairer, and more affordable insurance to consumers."
"As our discussions progressed, it became evident that the alignment runs deeper: Our companies enjoy a near-perfect overlap of vision and culture - yet have almost zero overlap in products and licenses," a statement on Lemonade's website said. "Those are the building blocks of a rewarding union."
The acquisition agreement comes after Lemonade launched its auto insurance product, Lemonade Car, last week. Just like Metromile, Lemonade Car utilizes telematics to measure how much and how safe policyholders drive.
Read more: Lemonade Car officially rolls out
"We launched Lemonade Car last week, and we think you'll love how it looks and handles. Pop the hood and you'll see that it's powered by telematics and architected to learn from the data it generates, with precision pricing as its ultimate destination," said Lemonade co-founder and CEO Daniel Schreiber. "That's where Metromile comes in. They have been down this road billions of times, and their proprietary data and machine learning algorithms can vault us over the most time and cost intensive parts of the journey."
Schreiber added that in a highly competitive market like auto insurance, the Metromile acquisition is a "huge unlock of value" for Lemonade's customers and shareholders.
"We've long admired Lemonade for its beautiful products, world-class customer experience, unprecedented growth, and socially-impactful business model," said Metromile CEO Dan Preston. "The data science-driven technology platform we built created fairer and more individualized car insurance for consumers in an industry marred by vast inequities. Joining forces with Lemonade Car will create the most customer-centric, fair, and affordable car insurance, and is a great outcome for Metromile shareholders, who will benefit as shareholders of the combined company."
Metromile is licensed to operate in 49 states, and has more than $100 million of seasoned, in-force premium, as well as over $250 million of total cash.
The transaction is expected to close during the second quarter of 2022, following regulatory approval.