Liberty Mutual boosts leadership team | Insurance Business America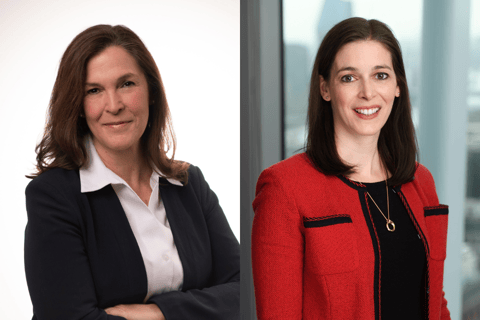 Liberty Mutual Insurance has announced two appointments to newly created leadership positions in Global Risk Solutions (GRS). Effective Sept. 1, Crystal Ottaviano (pictured above left) will join GRS as chief risk officer, and Chantal Rodriguez (pictured above right) will become Liberty Mutual Reinsurance chief underwriting officer.
Ottaviano will report to Alison Erbig, chief financial officer for GRS. Rodriguez will report to Matthew Moore, GRS president of underwriting, and Dieter Winkel, president of Liberty Mutual Reinsurance.
Ottaviano has more than 25 years of risk management experience. She joins GRS from Aspen Insurance Group, where she served as chief risk officer. She has also served as chief risk officer at Swiss Reinsurance America and head of risk management at Hiscox US.
"Given today's tremendously complex and interconnected risk environment, a CRO's key function in implementing and maintaining comprehensive risk frameworks and fostering a strong risk culture has never been more important," Erbig said. "Crystal plays a vital role in helping deliver superior underwriting performance by creating these frameworks to drive risk-informed decisions. I'm delighted to have her join my team and bring her tremendous risk leadership to GRS."
Read next: Liberty Mutual makes two key leadership appointments
Rodriguez has 17 years of industry experience and is a 13-year veteran of Liberty Mutual. She most recently served as head of enterprise risk management for Liberty Specialty Markets.
"Chantal's proven underwriting, actuarial, and enterprise risk management leadership will drive outstanding underwriting performance across Liberty Mutual Reinsurance," Moore said. "She, together with the recently announced chief underwriting officers for GRS North America and Global Surety, will help us deliver holistic solutions to clients' complex and emerging risks by bringing industry-leading products and risk expertise to every client interaction."