Lloyd's introduces new cryptocurrency coverage | Insurance Business America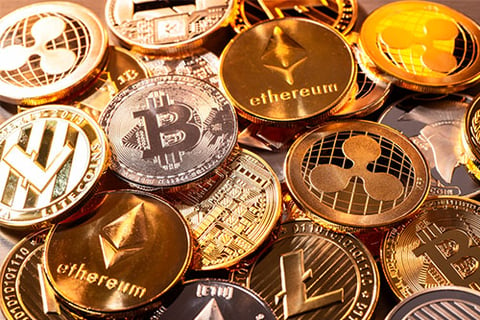 It was last June that Lloyd's of London introduced a product innovation facility (PIF) aimed at combining underwriting and innovation to insure the uninsurable; now PIF members including Tokio Marine Kiln and Markel have backed a second insurance product.
Created by Lloyd's syndicate Atrium for Coincover, the new liability insurance policy is designed to protect cryptocurrency held in online or hot wallets against theft or other malicious hacks. Limits, from as low as £1,000 (around $1,283), are flexible to take into account the price changes of crypto assets.
"There is a growing demand for insurance that can protect cryptocurrency as it becomes increasingly popular," noted Atrium underwriter Matthew Greaves. "It is a testament to Lloyd's that the market has put together an innovative solution to mitigate these new risks and protect against theft – from physical as well as online vaults – thereby providing customers with peace of mind that their assets are safe."
Coincover, which was founded in 2018 to make owning cryptocurrency safer and more accessible, was assisted by insurance broker Prospect to secure the coverage. The offering is the latest to gain PIF support, the first one being a parametric profit protection policy for the hotel industry launched in September 2019.
Commenting on the cryptocurrency insurance, Coincover chief executive David Janczewski said: "As the crypto asset market heats up again at the start of 2020, a new wave of crypto-curious customers are standing by at the ready to jump in, having previously been put off by the lack of adequate protection against theft and loss.
"With this innovative new policy, we can remove these barriers and broaden the appeal of crypto. It represents another step forward in enabling cryptocurrency adoption."
Meanwhile Lloyd's innovation head Trevor Maynard described the centuries-old insurance marketplace as the "natural home" for underwriting innovation because of syndicates' unique ability to collaborate to insure new things.
PIF now has nearly £150 million (around $192.4 million) in shared capacity and spans 27 Lloyd's managing agents.