Man jailed over aircraft arson and insurance fraud | Insurance Business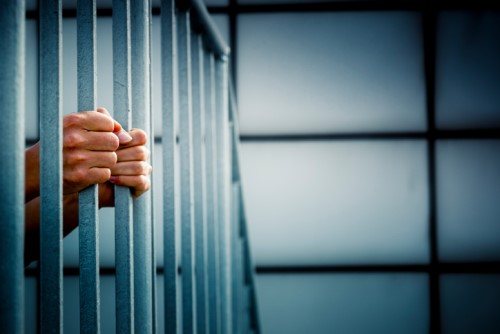 A pilot has been sentenced to more than five years in federal prison for a plot to stage damages to luxury goods and fraudulently claim insurance on them.
Theodore Robert Wright III pleaded guilty in December to conspiracy to commit wire fraud and conspiracy to commit arson. Court documents noted that Wright "led a multi-jurisdictional fraud and arson scheme" that occurred across states ("from Hawaii to the Gulf of Mexico") and involved the destruction of a number of high-value goods, which included a luxury car, two airplanes, and even a yacht.
"Wright and his co-conspirators, Shane Gordon, 46, and Raymond Fosdick, 42, both of Houston, and Edward Delima, 42, of Honolulu, acquired luxury goods and obtained insurance coverage for those goods in amounts exceeding their purchase prices. Wright and his co-conspirators then devised and carried out schemes to destroy those goods and defraud insurance companies," court documents said.
Wright, Gordon, Fosdick, and Delima were all charged on May 17, 2017 for various offenses.
Delima pleaded guilty to conspiring to commit wire fraud and was sentenced to a five-year term of probation. Fosdick pleaded guilty to conspiring to commit wire fraud and conspiring to commit arson; in January this year, he was sentenced to more than three years in federal prison. Gordon pleaded guilty to making false statements to a federal agent and was sentenced to two years in federal prison this month – he was also ordered to pay $440,000 in restitution, Athens Daily Review reported.
For his part, Wright was also ordered to pay $988,544.83 in amends.
"The various assets destroyed in the scheme included a 1966 Beechcraft Baron, a 2008 Lamborghini Gallardo, a 1971 Cessna 500 and a 1998 Hunter Passage," a court press release said.
According to the court document, the Beechcraft Baron aircraft "made an emergency landing in the Gulf of Mexico, sank in deep water and was not recovered," while the Lamborghini car crashed into a ditch and got waterlogged. The Cessna 500 aircraft was destroyed when Fosdick – under Wright's orders – set it ablaze at the Athens Municipal Airport in Texas. The Hunter Passage boat sank in a marina in Hawaii.
For each of the incidents, fraudulent insurance claims were filed.
Wright and his conspirators also filed a fraudulent $1 million personal injury lawsuit in relation to the Gulf of Mexico crash; that suit was settled for $100,000.
Related stories:
Anti-terrorism hero's father gets six years in arson scam
Two NY men accused of restaurant arson scheme to claim on insurance