Two NY men accused of restaurant arson scheme to claim on insurance | Insurance Business America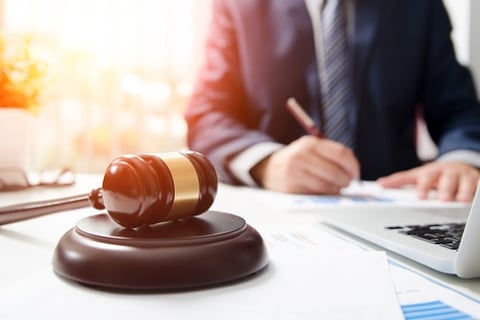 Two men have been indicted for setting fire to a restaurant in an attempt to collect on the resulting insurance payment.
The two, Mushtak Al Mosaadi, 47, and Omran Al-Khazraji, 47, were charged with conspiracy to damage and destroy a building used in interstate commerce by fire and damaging and destroying a building used in interstate commerce by fire.
WIVB reported that Al Mosaadi was additionally charged with mail fraud.
According to the assistant US attorney attached to the case, Al Mosaadi obtained a general liability insurance policy for the Babylon Gardens in May 2016. On that same day, he also doubled the policy's limit, from $50,000 to $100,000.
Prosecutors said that on June 02, 2016, Al Mosaadi conspired with others to start a fire inside the restaurant. During that day, Al Mosaadi gave a sworn statement to local police, fraudulently claiming that he had no clue about who could have started the fire. Ironically, he also agreed to help police find the "suspects" behind the crime.
Al Mosaadi allegedly signed an agreement with two companies to pay for cleaning and fire damages the next day. Specifically, he signed an "Authorization to Perform Services and Direct Payment," for "Sullivan's Cleaning and Restoration" and for "CRDN of WNY".
Both Al Mosaadi and Al-Khazraji were arraigned Monday. If they are convicted, they face a minimum of five years, up to a maximum of 20 years. Al Mosaadi could face an additional 20 years if he is convicted on the mail fraud charge.
Related stories:
Hawaii dentist sentenced for insurance fraud
California man tries buying auto insurance an hour after crash