MAPFRE reshuffles management teams in key global markets | Insurance Business America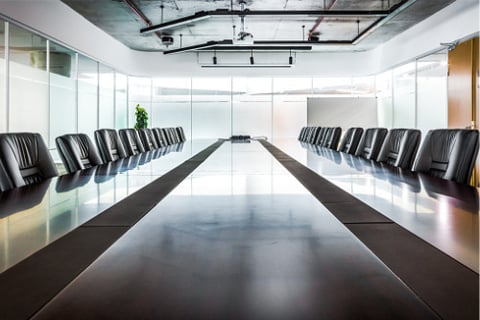 MAPFRE has revealed that its management teams based in three of its principal global markets have undergone a "renewal."
The company's international, Spain, Brazil and North America management teams each have new appointments:
International
Jaime Tamayo Ibañez has been appointed as CEO of MAPFRE North America; he succeeds Alfredo Castelo Marín.
José Manuel Corral Vázquez takes on the newly created role of chief operations officer of MAPFRE USA.
LATAM
Jesús Martínez Castellanos will serve as CEO of MAPFRE LATAM; he succeeds Aristobulo Bausela Sánchez, who joins MAPFRE ESPAÑA.
Renzo Calda Giurato has been named CEO of LATAM South Region, succeeding Marcos Eduardo Ferreira.
Felipe Nascimento has been appointed MAPFRE Seguros CEO in Brazil, replacing Gutiérrez Mateo, who joins MAPFRE ESPAÑA.
Juliet Trinchet has been named MAPFRE Peru CEO, substituting Renzo Calda Giurato.
José María Romero Lora has been named the new CEO of the LATAM North Region, and CEO of MAPFRE Mexico, in substitution for Jesús Martínez Castellanos.
Iberia
Raúl Costilla Prieto has been appointed as managing director of MAPFRE VIDA; he succeeds the retiring Fernández Palacios.
Javier del Río Martín has been named general manager of the Iberia technical area.
Javier Oliveros Pérez has been tapped to serve as deputy general manager for sales in Iberia.
EURASIA
José Ramón Alegre Cabrelles has been appointed CEO of the EURASIA region.
Miguel Ángel Rosa Gámez has been named CEO of Verti Germany, succeeding José Ramón Alegre Cabrelles.
Javier Moreno González will serve as CEO OF MAPFRE Middlesea (Malta), in substitution of Felipe Navarro López de Chicheri.
In addition, MAPRE had also reinforced its corporate areas with other appointments:
Alfredo Castelo Marín now serves as the company's newest group chief business and clients officer – a position he will hold in addition to supervising the EURASIA region.
Vanessa Escrivá García has been named the new group chief information officer in the corporate technology and processes area, substituting Felipe Nascimento.
Enrique de la Torre Velasco has been appointed head of the corporate life business.
Felipe Navarro López de Chicheri has been tapped to serve as assistant general manager for administration, in substitution of the retiring Carlos Barahona.
"The renewal of the management team allows us to capitalize on the extraordinary internal talent we have at our disposal within the company," said MAPFRE chairman and CEO Antonio Huertas (pictured). "All the appointed executives bring great experience and deep knowledge of our group with them to their new positions."
The CEO also added that he believes the newly appointed leaders will renew MAPFRE's regional operations, ultimately benefitting clients while advancing the company's profitable growth plans.